Visitors from Larky today, so up and get started. I'd made the risotto for the arancini last night, so up and get started on the rest. Put the mixer on and made some bread dough. Froze half and set the rest to prove. Had breakfast than started to clear my junk from the living room before I was told to do it. After that it was time for the messy job of hand moulding the arancini from the cold stodgy risotto rice. It's not nice stuff at this stage. Next you have to form a hole in the ball of rice and push some mozzarella cheese into it before plugging up the hole with more rice mixture. The next stage is to coat the balls in flour then egg, then breadcrumbs before putting them into the fridge to chill until it was time to deep fry them.
By now it was past lunchtime, so we stopped for lunch and I chose to take an hour out to start a painting. It wasn't very successful. I may try again with oils. While I was struggling with the acrylics, Scamp was making the pudding (I was on starter and main). By the time I was finished with my artwork, she was finished in the kitchen and as the oven was still hot, it was time to bake the bread, then prep the veg – Sweet Potato with Chilli, Coriander and Mango Chutney. Next, deep fry the arancini so they could go into the oven to dry out and keep warm after the bread was done. The veg joined them a little later. Good planning and use of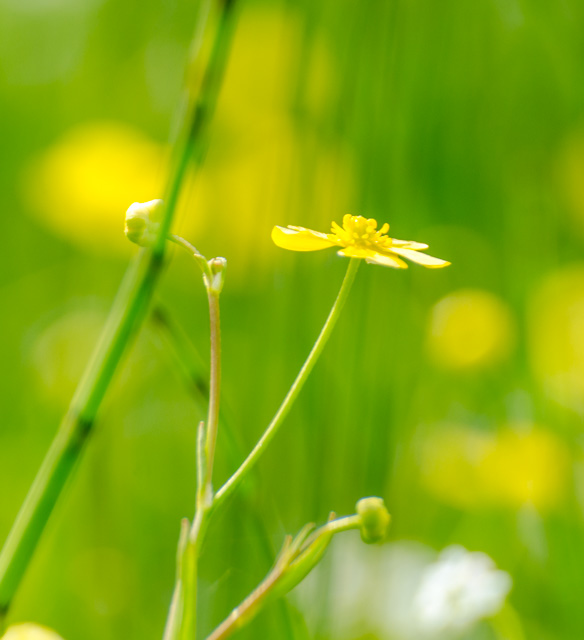 resources, eh? Scamp's planning of course, not mine 🙁
There was a little hiatus at this point, so I managed to slip the leash for an hour and fled to the relative quiet of St Mo's. There was very little of interest but in one or two of the sunny spells, I managed to get some pics of the wild flower and those tree climbing snails. No other wildlife to be seen apart from mini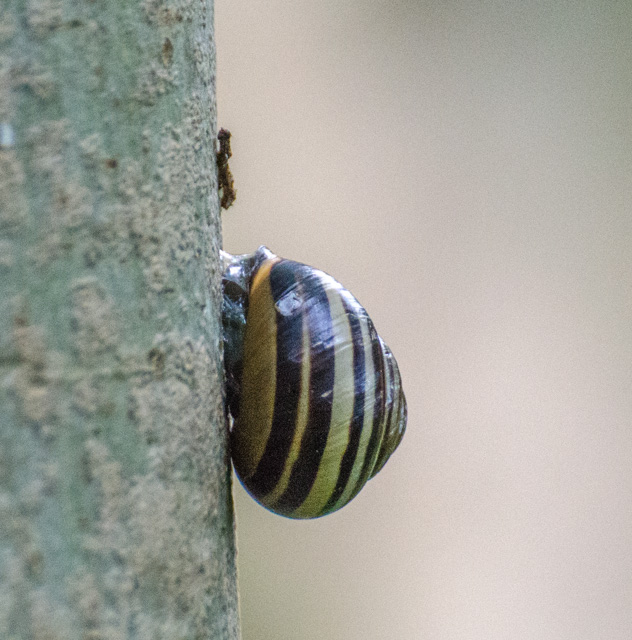 froglets that were too quick for the 70-300 I had with me today. I'm still not convinced about the Tamron. It just doesn't seem as sharp and certainly not as quick to focus as it was. The sharpness might be due to a misalignment in the focus system. I'll have a go at re-calibrating it soon.
Meanwhile back at the ranch, Scamp had the table set and we were good to go. Visitors arrived a little later and it was showtime. The arancini went down a storm. Got the sea bass cooked and the veg was fine. Scamp's choux pastry, profiteroles were as light as a feather. After dinner, much drink was taken (too much perhaps), many stories were told and jokes were laughed at.
A busy day, but great fun.