Yes, it's been sunny all day. Completed a watercolour painting this morning. Not a new one really. It was one of the first ones I did in acrylic, but I always felt it would look better in watercolour. I'd done a sketch of it earlier in the week and it looked ok., Bits of the finished watercolour are good, the sky for instance, but there are other areas that look overworked to my eye. Onward and upward!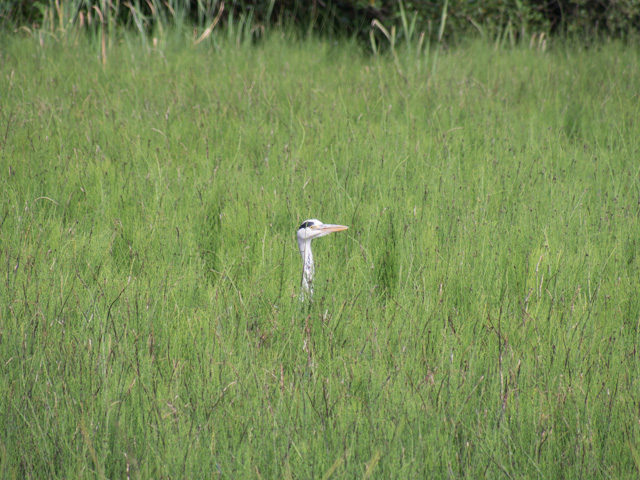 We took a walk down to the pub for lunch. Rather than the usual fish and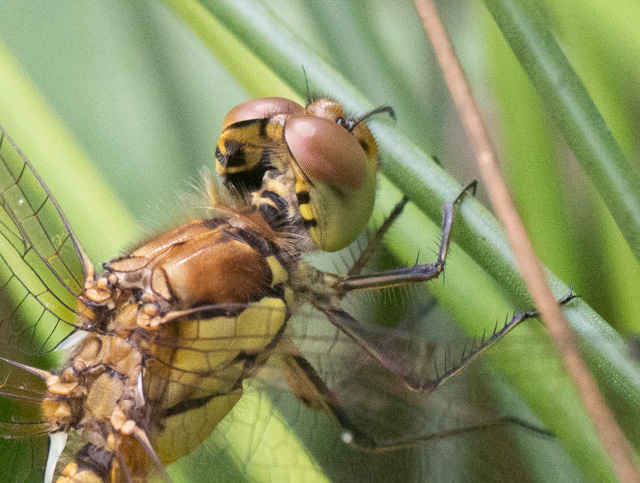 chips, I had a carvery and just a little bit too much. Scamp was jetting off on the bus to the 'toonie' while I walked home, then went out to annoy the deer in St Mo's. Saw and captured Mr Grey – the heron – a couple of dragonflies a froglet (or toadlet) and finally two deer. I imagine they were quite young, because they let me get quite close and didn't run away far when I got too close. Two little Bambies!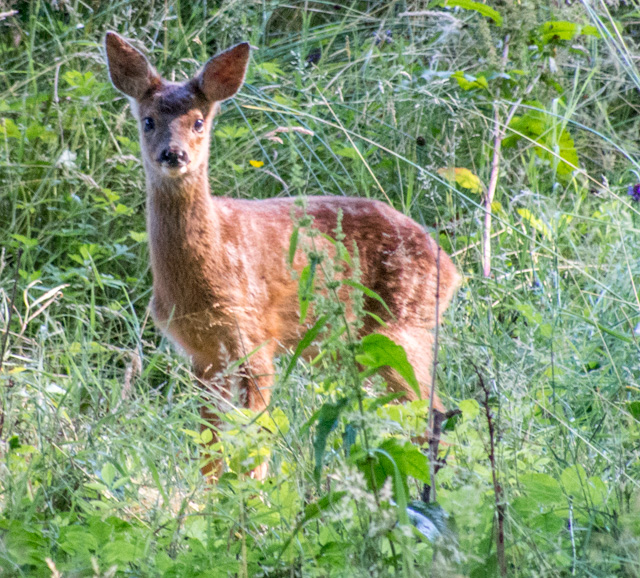 By the time I got home, Scamp was already ensconced in the garden, so I set Lightroom to import the pics, and build the 1:1 previews while we decided it was Pimms o' clock. A very enjoyable hour or so sitting reading in the sun with a Strawberry Pimms. Sometimes life is good.