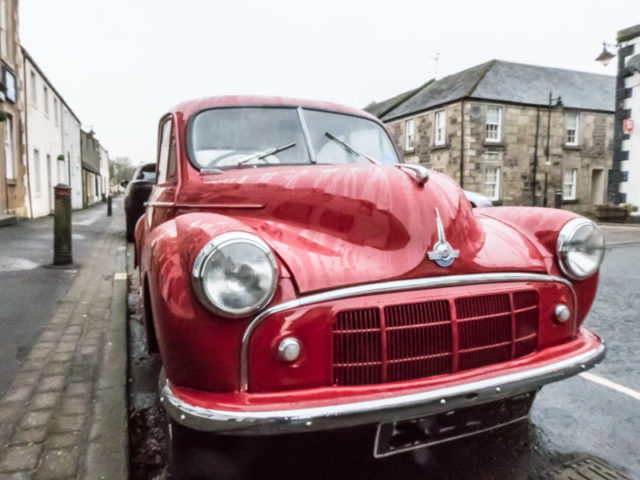 Going out to lunch today with Isobel, so trying to be a bit more careful than usual with my food intake in the morning.
It was cold and it was frosty and the bloke next door was scraping his windscreen when I looked out. All three of these indicators told me that it was definitely a breakfast in bed day. Most days in winter are now that we are free to do so.
When I did eventually rise I checked the MBP and it was still working fine. Thank you Carbon Copier – a lifesaver. Unfortunately, the same couldn't be said for the Verbatim drive . The 500GB drive which should have had four partitions was showing one of about 65GB. It also seemed that there was an unformatted area of just over 100GB. Something was wrong with the maths there. After a lot of messing around, I copied the 65GB onto another drive and formatted the blank space which magically reappeared as 350GB. That still leaves nearly 100GB of space unaccounted for. It's always been a flaky drive, I think this is one flake too many. A quick tap with a claw hammer will repair it in a way that will make sure the data is gone for good and then it will go in a skip at the dump.
Got a phone call from Isobel, just before midday to say she was locked inside her house and would pass us her key through the window. Couldn't understand how you could be locked INSIDE, but all became clear. She has no keyhole on the inside. Instead she has a turn button. The turn button had come loose and she couldn't get a screwdriver small enough to loosen the grubscrew that should hold it in place. I had a look and it wouldn't have mattered if she had a small screwdriver or not, because it was an Allen key fitting. I guarantee the repair man who came to fix it took less that three minutes to change over the lock and test the thing. I reckon he must be on loan from the Ferrari team. Either that or he's on piece work!
We drove down to the Black Bull for lunch in The Coorie In. The food was ok, but no better than that. Service was very slow, but we were warned that there was a party of 18 before us. It would have been good to have had some heating in the room, considering it was around 5º outside. Isobel and I were freezing, Scamp doesn't feel the cold. I was really glad to get back to Isobel's for a cup of coffee. Can't complain though because it was her treat.
On the walk back to the car I spotted the Morris Minor. I knew I'd found my PoD. Pity I hadn't taken more time to get a sharper shot.
Maybe going in to Glasgow tomorrow for some last minute prezzies. Scamp has a high tea booked with the Witches.