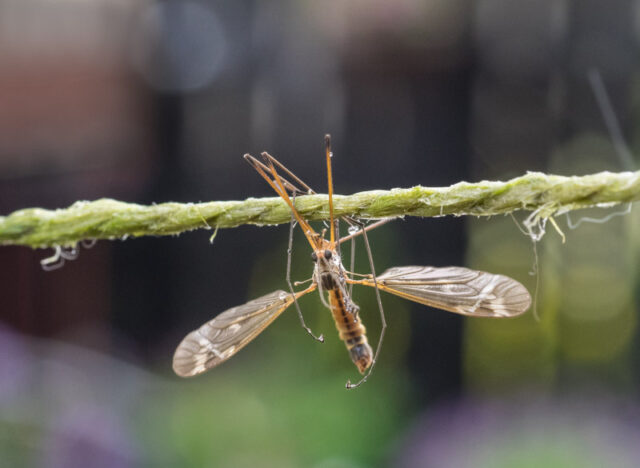 Much the same as yesterday. Woke to grey skies and wet ground.
Scamp was feeling much more like herself today and we went out for a walk in the afternoon. It was dry almost all the way down around the exercise trail behind Broadwood stadium, then just a little way round the side of the loch. That's where we bumped into David, the bloke who used to own the garage I we got our cars serviced and MOT'd in. He ran a good business and I could tell he'd hated having to retire from it. It was him who suggested, four years ago, that it might be time for me to let go of the Renault Megane, because I'd guessed, but he knew it was going to cost me a lot more in time and money to keep it on the road than it was worth. We stood and talked for about twenty minutes, observing social distancing as just about everyone does these days. It was good to speak to him and find out what he was up to now and how they were coping with lockdown. When we left him and headed up the hill towards home, we both suspected there was just the hint of rain in the air and it did actually rain for the last hundred yards to the house, but just enough to dampen our hair, not actually get us wet.
I'd taken some photos in the garden earlier in the day and I took some more when the rain eased off. It was one of the early ones that got PoD.  It's a Jenny Long Legs (Crane Fly) dangling on my pea netting. Poor wee thing. I quite liked a close-up shot of one of Scamp's favourite roses, Remember Me. It didn't quite make PoD, but it is on Flickr.
Scamp was chef today and Carrot & Lentil Curry was on the menu. Always a firm favourite in this house. I made the flatbread, but it turned out a bit salty. The curry was fine, but more fiery than Scamp had intended. Still worth going for seconds, because there was ice cream to cool our mouths afterwards. More curry in the fridge for tomorrow, but unfortunately no more ice cream!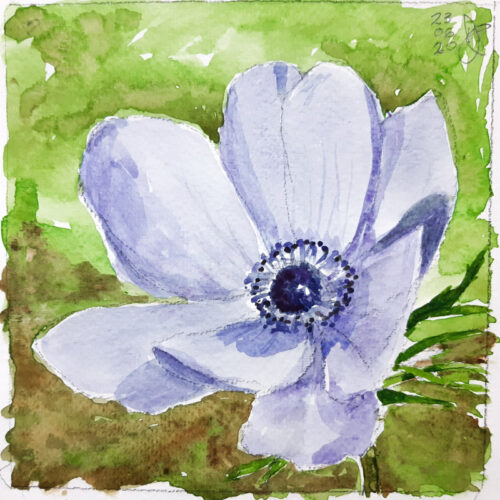 Tonight's painting was going to be a landscape, but it just didn't work out right. It was overworked and you just can't do that in watercolour. I gave it up and changed completely in the second painting of an anemone flower. I liked it, although there are a few errors I didn't see until I photographed it. Still, it's done and it is miles better than that landscape was going to be.
Tomorrow we may go out somewhere just to get one of the cars moving and to get ourselves out again.