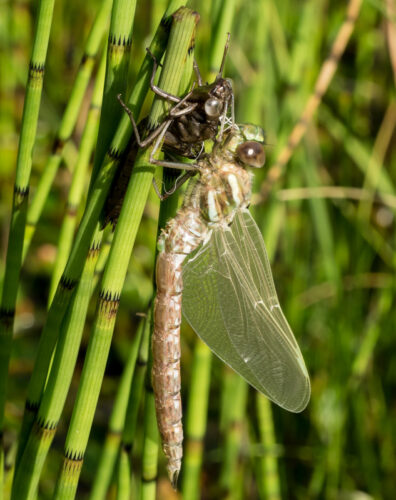 Well, not really. We were travelling more than 5 miles from home, but not for exercise or leisure, we were going shopping. Honest!
In the morning we did a bit of cutting and cropping of various bushes. Scamp was dead heading anything that didn't move and I was taking cuttings from a rosemary bush, then giving it a more serious short back and sides. Might have to do my own hair tomorrow if I can find the time, but I'll use a pair of clippers, not a pair of secateurs.
We drove to The Fort after the gardening was deemed done and walked around shops that were now coming out of the mothball stage they've been in since March. There was a lot more activity in them than I'd anticipated. All sorts of shops, too. It seems that Nick the Chick has turned a corner and is actually taking steps to get people back to 'normal' and perhaps trying to kick start business into life again. Let's hope it's not too little, too late.
However, this was not leisure or exercise although to the casual observer it might have looked like that. No, we got back in the car and drove on to Morrisons and bought such essentials as yoghurt and fish plus a couple of bags of Yorkshire Mixture sweeties. The place was busy but not overcrowded. We did, however, have our masks on, unlike most of the Glaswegians who are made of sterner stuff and don't need such fripperies.
Back home lunch was two 'pieces' on corned beef with a fair dash of brown sauce for me and one 'piece' on cheese for Scamp. Then it was out to sit in the sunshine for a while. I chose not to take the lazy route and went for a walk round St Mo's and got today's PoD which is a dragonfly emerging from its nymphal stage. They can live for about two years as a nymph in shallow water before emerging and turning into the adult flying insect. They only live out of the water for about two months maximum. It's a hard life being a dragonfly.
No sketch today. Too warm, couldn't find anything interesting, just couldn't be bothered, to be honest. Maybe I'll do catchup tomorrow. No other plans for tomorrow, but it's going to be hot we're told and with the threat of thunderstorms too.