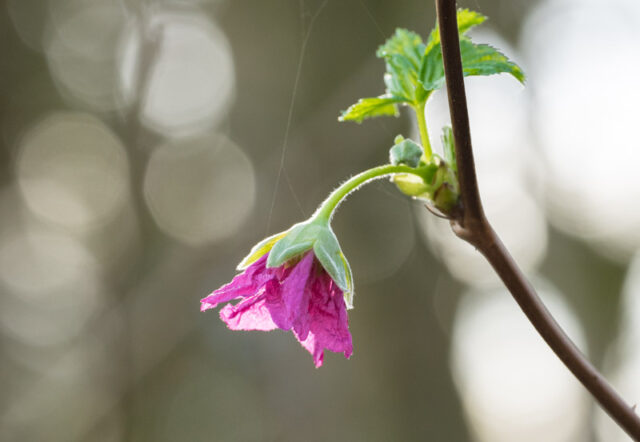 A bit of scattered cloud in the morning, but that soon burned off.
It was a lazy start to the day for me, but Scamp had done a load of washing ready for hanging it out to dry. I was just messing around with the iMac. It's getting to the time when I have to upgrade the OS. There are fewer and fewer updates for my apps that will work on Sierra which I've been running since I got this computer. I think I'm ready now in my head for a jump up to Mojave. It's a big jump because even the format of the hard drive will change. I think tomorrow may be the day.
Scamp was going out with Veronica for a walk around Broadwood are, but no all the way round the loch. I was staying in. I was intending starting a painting, but instead I began finding out what was causing two of Scamp's light balls to stop working. The light balls are roughly spherical shapes made from a spiral of steel with a line of tiny white LEDs wound round them. They are connected to a solar cell which should power them during the day and turn them on at night, except they are not turning on. The first one was easy. The NiCad battery in it was dead. I thought we had a spare, but couldn't find one. I fitted a standard Duracell and it worked fine, so the 'tronics were ok. We just need to get a couple of cheap NiCad batteries somewhere. The second ball was different. It had a similar type of battery, but in a smaller size. I did have a spare for that. The problem with this light was water ingress. Scamp reckons it's due to all that snow in January. I replaced the battery and the light winked of then wouldn't light again. Getting a bit of external light on the problem and with a magnifier I discovered the problem. A small chip had come loose from the circuit board. I guessed I could solder it back on until I found that the metal conduction tracks were coming away from the fibre substrate. In technical terms it was gubbed. No point in wasting any time on it. Put it in the bin.
By then I'd found two problems and solved none. I went out for a walk to Condorrat to get chicken for dinner which would be Neil's Italian Chicken. So called because it's got the colours of the Italian flag, Green, White and Red. Green is Pesto. White is Mozzarella. Red is Marinara sauce. It's Neil's because he was the first one to cook it for us. Got the chicken, some mince and some beef olives at the butchers. Put them in the freezer and went out to get photos.
Bumped into Scamp on the way to St Mo's, then carried on to see what photo opportunities were in the park. There were lots of 'tribes' wandering round the pond. Some of the male persuasion and some of the female. All dressed for the warm weather and all with their ghetto blasters (yes, we still have them up here in the north) turned up to the max. They were out celebrating the start of the Easter holidays, although:
The holidays don't actually start for another week and a half.
They haven't been to school for months now.
Still, any excuse for a party and a battle with another 'tribe'.
PoD turned out to be a pretty wee pink flower. I must try to find out what it is. It looked as if it was just unwrapping itself in the sunshine and the out of focus 'bokeh' in the background was a bonus.
Back home Scamp and I put our heads together and decided what changes need to made to the back garden. Just now it's a bit of a mess. We are in agreement that we need to have a clear out of old and failing plants and that creates space for new ones. We start tomorrow with the first stages of that.
So, if tomorrow is as good as today, a day in the garden is called for.