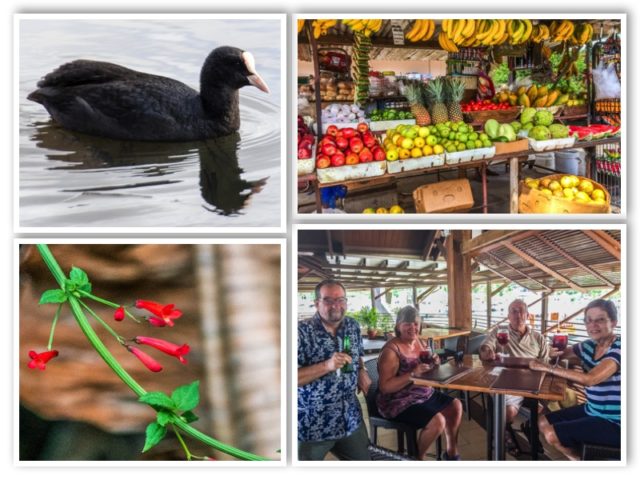 This morning we got ready and went for a swim. There were nine people in the pool. NINE!  It's busy with five, it's a health and safety risk with nine. Thankfully there was nobody in the steam room and it was steaming hot too. From there I went to the sauna and by that time the pool emptied a bit so I managed a few lengths before it got mobbed again. After that I alternated between steam room and pool. Not really a bad way to spend a cold morning.
After lunch I dragged myself round St Mo's and got a couple of decent shots of some coots and a couple of awful shots of some fungus. No deer. No Mr Grey. Don't blame them, it was miserable and cold and so was I.
Driving in to Salsa tonight was a dawdle with next to no traffic 18mins to the airport from the CITRAC at Moodiesburn.  This is partly due to us leaving later and partly due to there being no football on.  Still, 18mins is almost a record.  Tonight was an amalgamation of two advanced classes and there were only 3 men for half of the time until Roy arrived and made it 4.  Scamp and Irene had to dance as leaders.  In an advanced class, that's difficult.  I take my hat off to them (if I wore a hat, that is).  The new folk seemed to get on well enough with everyone else and by the end of the night we were fine.  That's how it works in salsa.  Everyone gets on with it and enjoys themselves.  Not at all like ballroom where you have to remain po faced all the time.
To keep my poor wee coot company, I added some Trinni photos for you.  Hope you enjoy them.
It looks like coffee for Scamp tomorrow morning and coffee for me with Fred in the afternoon.  Quite the caffeine-heads day out!