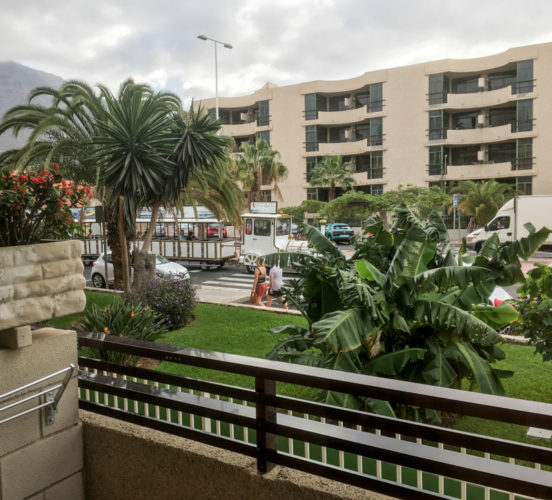 Taxi booked for 11am. Arrived a bit late, but got us to the airport with time to spare … luckily! Enormous zig-zag queue but with the good organization we got through check-in and security in about an hour. Flight was on time or just ahead of time and then we drove in a great long queue along the M8 behind a wide load with police car outriders moderating the overtaking traffic. Finally arrived home later than intended, tired, but pleased to be back to reality. Fish fingers, egg and tomato for dinner. Not the three course meals we had become used to, but certainly a lot less fattening!
PoD is the view from the balcony in a warm place.
Tomorrow is recuperation day.