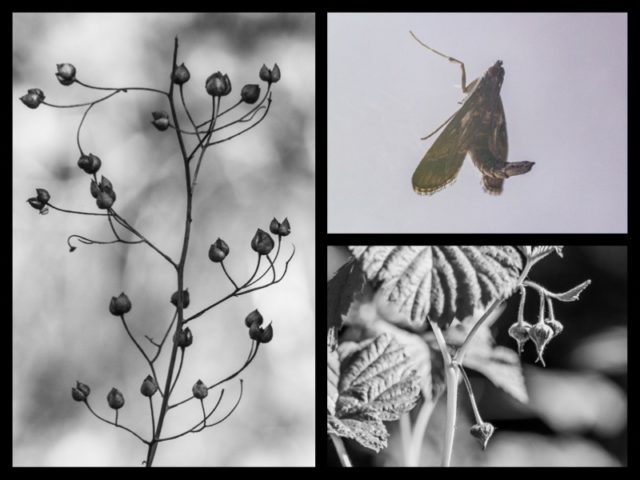 Back, but just visiting. A bit like the jail in the Monopoly board, it's ok to visit, but I don't want to go there. It was good to speak to former colleagues with a lot of friends among them, but it was even better to leave. I was only going to sign up for a retiral dinner for a two teachers who are making the best move they'll ever make. Well, it is for Scamp and I anyway.
Other than that, I got some photos while I was out on a walk, but nothing spectacular.
The strangest shot I got was the one of the moth. I spotted it last night as I was going to bed, but it flew off before I could get a photo. I did get one clear photo this morning but I still can't identify it. The unusual thing about it is the way the tail hooks over almost like a sting. It could be like the scorpion wasp that looks like a scorpion, but has no sting.
Today was another scorcher with temperature of 13.4c when I got up to make the breakfast this morning. The temperature increased to over 19c later in the day.
Looking forward to tasting our Strawberry Vodka tomorrow.