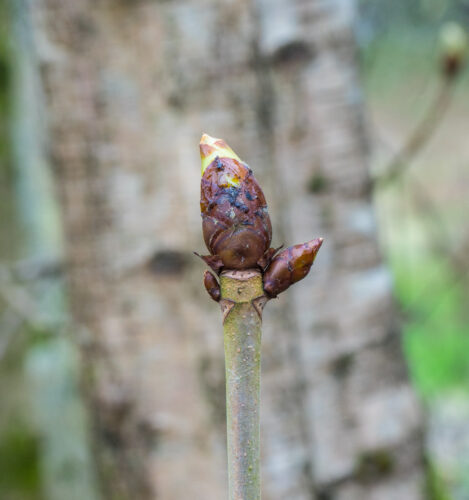 Today I was making Cheese & Garlic Tear and Share.
First thing to do today was make the dough.
Kneading, for some reason is good for increasing your step count. I think it's the constant rhythmic movement of the wrist when kneading the dough that makes the Fitbit think you're walking, when you're actually standing on the spot. Ten minutes of kneading for the dough then an hour and a bit of rest for the dough and the baker. That gave me enough time to get the majority of today's Sudoku done.
By lunchtime it looked as if the dough was about to burst out of its clingfilm covered bowl, but I let it stay there until I'd finished my French Toast or Eggy Bread to some. Scamp was off to meet Veronica and go for a walk with her round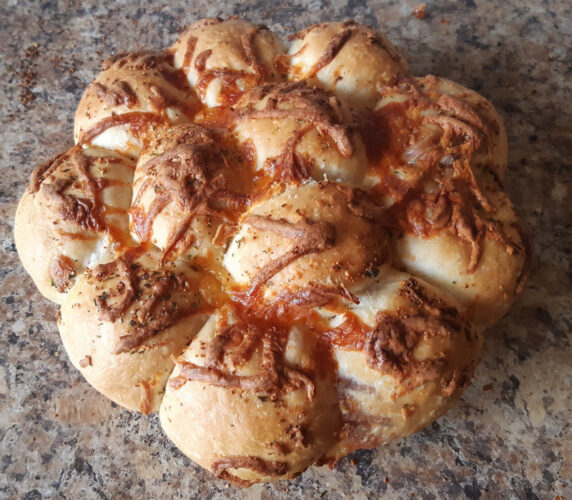 Broadwood Loch. I was keeping up my virtual step count with an extra bit of kneading. The next bit was a bit dull. The big ball of dough had to be divided into 24 equal balls and each one was to be filled with some mozzarella. Actually it was quite relaxing once I got into the zone. Packed twelve of my cheese stuffed balls into two round tins, left one to rise and put the other one in the fridge for tomorrow. Baked the tin of doughballs that had now risen and merged together after drizzling them with melted butter, garlic and parsley. This is definitely not a low calorie bread. The bread looked exactly like the picture in the recipe. I was impressed. So was Scamp. The only thing wrong with it was that the cheese I'd so carefully hidden in the balls, had disappeared. Maybe tomorrow's will be better. Still it was a tasty tear and share. Thanks again JIC and Sim.
Just as it was coming out of the oven, Scamp appeared. I guessed I'd have time for a photo expedition to St Mo's, so with a newly cleaned sensor and a single lens I went off to seek some subjects. There wasn't much directional light and you know how much I like Light! I did however find today's PoD on my weary plod home. It's a Horse Chestnut bud recognisable by the scar just beneath the smaller buds. Seen from the front it looks like a horses hoof print with little nail holes too. Hence the name Horse Chestnut.
Dinner tonight was fish 'n' chips. Fish on a Wednesday is a tradition in the house and tonight was no exception. Scamp has cleverly found a way to reduce the smell of the cooking oil, by lighting a scented candle in the kitchen. It works wonders.
We had a quick practise of the three dances we know and without a word of lie, we hardly put a foot wrong.  Why does it all go to pot when we're dancing in (virtual) class on Sunday?  It must be the pressure of dancing for the teachers and knowing they are watching.
Watched Line of Duty tonight and am still looking for the User's Manual to explain exactly what is going on!
A parcel seemed to arrive today but seems to have been spirited away. Also spirited away is the Fairy Garden. In my St Mo's walk today I wondered if it had been vandalised, but no. Every single piece of the garden had disappeared, including the stars hanging from the trees, all the little doors and even the washing had been taken in! All gone back to fairyland I presume.
Must get this blog posted and get to bed. No plans for tomorrow, other than breakfast in bed.