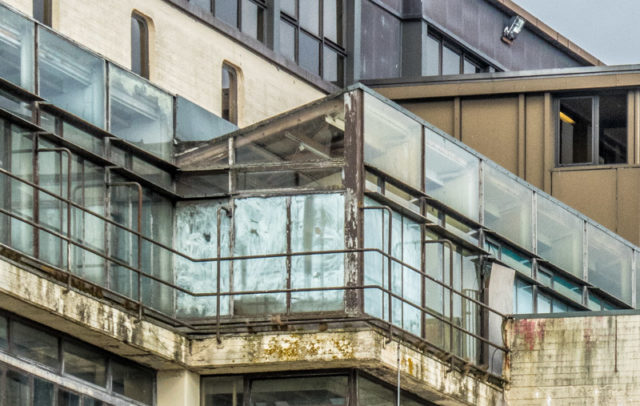 Most days seem to revolve around one topic, and so it was today I was booked for coffee with Val and Fred.
Although the coffee, or to be more precise, the chat that came with the coffee rather than the vile stuff Costa calls coffee, the chat was the king. CDs passed round, book returned to the library of Fred, replaced with a DVD to watch. Drawings and paintings by Fred and I were critiqued by everyone. Val's computer problems were discussed by me and him, because Fred just grunts and shakes his head when technology rears its ugly head. Memories of old Glasgow were trotted out along with names that have not seen the light of day for years. Thompson's for coffee and tea, Epicures the deli. Dino's the best pizza shop in the town and the wee hole-in-the-wall newsagents across from Dino's where Val remembered buying his Italian newspaper on a Saturday morning. It was strange all three of us walking down old Buchanan Street together in our imagination, although we were years away from meeting each other, back then in the late '60s and early '70s. Sometimes talk and gossip lag for a while when it's a coffee day. Today wasn't like that. I think we all walked out feeling better than when we walked in. I know I did.
I'd grabbed a photo before I went in to the meeting. I just like the seedy decay of the broken down back of the Town Centre. With a wee bit of work there's a world of colour and detail there just waiting to be found. Well, I like it anyway and that's why it's PoD.
Today's sketch was from a photo, but not one I took. It was one I searched out in Google Street View. I think it might be Braes, just south of Portree a dead end road that finishes in a turning circle where the sheep stare at you with derision as you 3, 5, 7 point turn, careful to avoid hitting them. They know you're not a local. Locals would drive over them. Anyway, that's today's picture. Hopefully I'll slap some paint on a bit of cardboard tomorrow for a wee change.
After a bit of discussion, we agreed not to go to salsa tonight. Five hours of dancing this week was enough we thought and if the weather fairies are to be believed, tomorrow is to be dry and clear so we'll be driving to Larky to reunite me with my reading glasses and loosen £30 from my wallet for the pleasure, so no driving tonight then. Sounded good to me. Also it allowed us to have a wee glass of Rhubarb & Ginger Gin. Sounds even better to me. We'll see how things go.