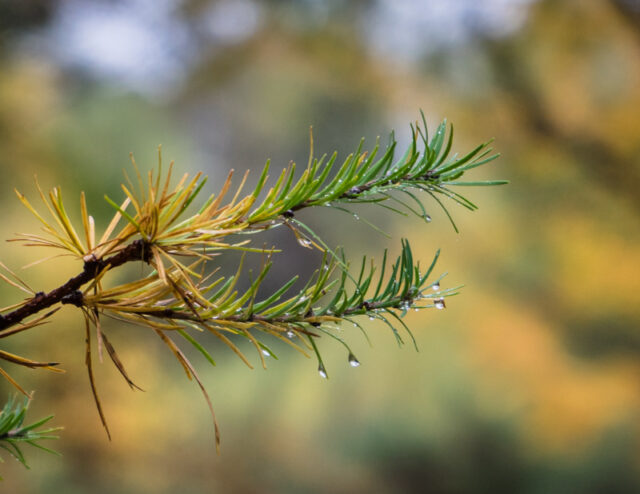 A busy day and a wet one, very wet.
Scamp was out in the morning with Veronica for coffee @ Calders. I was left to my own devices. I'd great plans for what I'd to do. Heavens I even left myself some To-Do notes last night. They didn't take long to achieve and then there was still an hour or so left. I was waiting for two DPD men, they're always men here, so let's not have any complaints on that score. Take it up with DPD if you really want. Two DPD personnel, one who would hopefully be bringing my coffee order and one who would be taking away my Nikon D7000 to MPB who have agreed to pay me a fraction of what I bought it for many years ago. But as they say, all things must pass. The third person I had to wait for was the Amazon person carrying an 18mm lens for the Sony A7ii. That's ultra-wide, but not fisheye for those who understand such things, all three of you. I sat down to struggle through a sudoku that had been bugging me since last week. Then the DPD man delivered my coffee. Life's too short to drink bad coffee, so I was saved that ignominy. Postman delivered the news that I am booked for a flu jag tomorrow afternoon. With some time to spare, I phoned Fred for a wee chat and discuss the situation with flu jags. He got a letter this morning at 11am telling him he had a flu jag at 11.35! We'd no sooner started setting the world to rights when Scamp phoned to say she was on the way home and did I need anything for lunch. Sorted lunch and got back to sorting the world with Fred.
After lunch the second DPD man came to take away the Nikon. I was brave, I didn't shed a tear. Scamp suggested I wait for a dry spell and go out for a walk. That's what I thought I was doing, but I was no sooner out the door when the rain started again. I was out now and I was wet. No point in going back. Just go and get properly wet and get some photos too. I did get wet. I thought I'd got some photos too, but when I got back it looked like I'd about ten sets of three photos. Like trios, all the same, then another set of trios, all the same, but different from the first if you get my drift. Worse than that, they were all crap. All except the one you see here which I resurrected. (It's a Larch branch with the needles starting to change colour before they fall.) Thank goodness for decent software. Think Silk Purse – Sow's Ear. It took a while to work out what had gone wrong, but I think I've got it sorted now. This is the most awkward camera to get a handle on. Nothing is easy.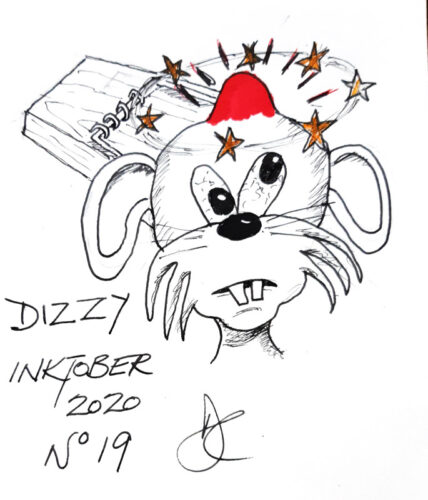 It was almost 7.30pm when the Amazon man knocked on the door. What hours to these people work. It almost makes me ashamed to buy things from Amazon. Of course you could argue that I'm keeping these people in a job, but at what cost? Lens looks good and does what it advertises. Ultra-wide and with autofocus and auto exposure but without the fish-eye effect. Means nothing to anyone but me and three other undisclosed photogs.
Sketch tonight was a really rough doodle that followed on from yesterday's doodle. Not impressed with it, but what else do you draw to complete a prompt like 'Dizzy'?
Tomorrow we're hoping for a few dry spells. There will probably be one between 4pm and 5pm when I'll be in the Town Hall. If there's a chance of a dry spell earlier in the day, hopefully we'll be out making the most of it.