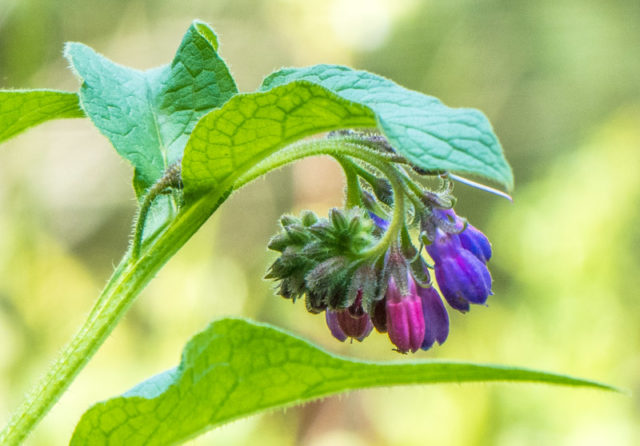 It looks like this will be the last really hot day in June. We were up and out early, so we decided to make a day of it. I'd thought about going to Troon, Scamp chose Cramond. Cramond was closer, so that's where we went.
It was a bit overcast when we arrived and the wind was from the east which is never a good direction for wind in Scotland. If the wind is from the west, it brings rain. If it's from the east it brings cold. Cold? Today? When the south of england is having to cope with 30º? Yes, and to prove it, Scamp took her cardigan. That's a sure sign that it's a bit chilly.
We walked up the riverside path past the old mill, like we did in April, hoping, nay expecting that the steps had been fixed now, nearly two months later. Nope! It looks like the wheels of City of Edinburgh council turn as slowly as NLC's. Nothing had been done, except some folk had pushed aside the barriers. Can't say I blame them.
We didn't go any further, we turned and walked down to the harbour at Cramond and had a coffee in a wee tea (and coffee) room with a bite to eat as well. Apple tart for Scamp. Scone for me. Feeling a bit better after the feast, we walked along the esplanade in the direction of Embra, constantly dodging dugs, weans, cyclists and hundreds of 'grey hairs'. It's a busy place. Everybody was making the most of the last bit of good weather, and despite that blustery east wind, the temperature was rising to comfortable. By the time we got back to the car, it was warm.
Scamp needed some baby stuff to send down south, so we stopped at The Gyle, which is a cheap version of Glasgow's Braehead. Pleasant enough, but just nothing to write home about, or blog about, so I'll stop there.
Drove home along the M8 and managed to find the Stirling turnoff. You have to have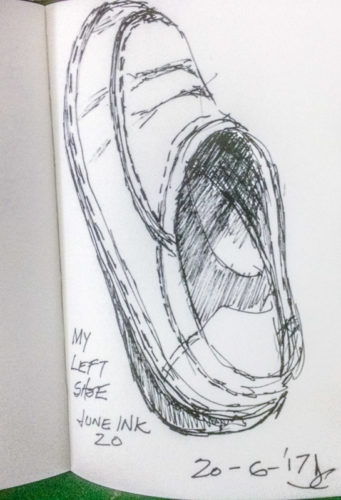 your wits about you or it will flash past on your left hand side. Stopped for ice cream in Muirhead and had to be satisfied with Highland Toffee Ice Cream. No Tablet and no Strawberries 'n' Cream. What is the confectionary world coming to?
Today's PoD is a wee plant growing beside the river at Cramond. No idea what it is. I'll look it up later. Sketch of the Day (would that be SoD?) is my left slipper. Due to technical difficulties the right was not available because the sketch was rubbish. It appears I only ever draw left shoes.
Tomorrow the rains and thunderstorms arrive so we'll just have to wait and see if Ark construction will be necessary.