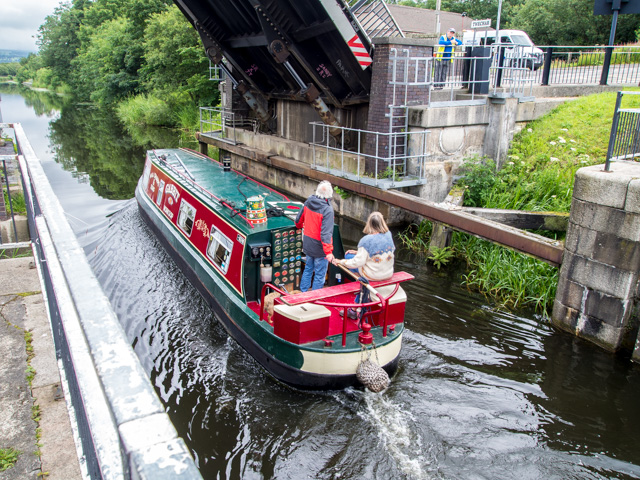 Well, today was the big test day for the bike carrier and it passed with flying colours.  More below. Not a long drive today, but enough to make sure the carrier carried! Drove to Auchinstarry and parked there and cycled along the Forth and Clyde canal to Kirkintilloch then back again via Dumbreck Marshes. On the way there, for the first time ever, I think, I saw the bascule bridge at Twechar working. It was raised to allow a longboat to pass through heading east.  Three or four motorists were standing looking a bit bemused as I was.  However, it was a good morning and a pleasant way to pass some time.  The canal towpath was quite quiet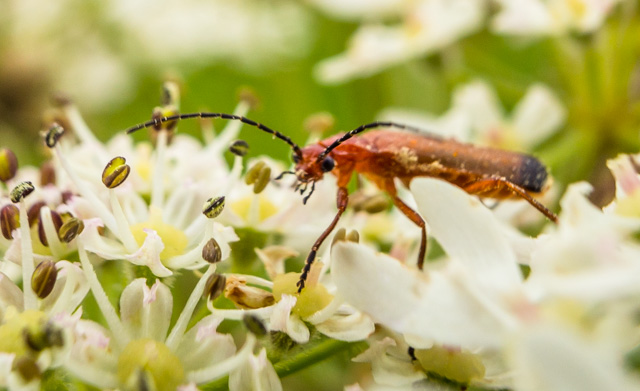 this morning, with only a few dog walkers and the occasional cyclist to block my way.  On the way back, I took the detour through Dumbreck Marshes and managed a shot of a soldier beetle.  I know it's not really sharp, but it's the expression on it's face I like.  It's like "Are you looking at me?", but it's hard to second guess a beetle as Christopher Robin will tell you.
Back to the carrier.  It's a Saris Solo and as you can imagine from the name, it's for only one bike.  Suits me fine as Scamp doesn't cycle.  The other novel feature of the Solo is that it's made from plastic. Surprisingly, it's really quite strong with lots of reinforcing fins inside the structure.  Another innovation is that there are only four nylon bands that hold the rack on the car – two at the top and two at the bottom.  They seem to hold it securely to the boot but it will need a little more testing to give it a longer test on a longer drive.  So far, I'm impressed and willing to take it on that longer drive.  I'll keep you posted.