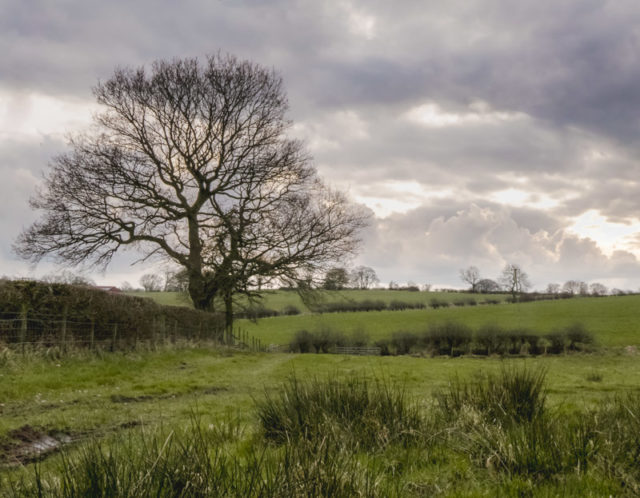 Not exactly the place that springs to mind when you think of dancing.
Scamp was out early this morning to check that Isobel was all right after her first night back home after she got here new knee. She said that the patient hadn't realised just how painful the recuperation would be, but that she was not going to be beaten by something as simple as a replacement knee.
After lunch we changed into dancing clothes, because although these tea dances are informal, there seems to be a standard of dress that it's as well not to drop below. Today we were in Paisley, far side of Paisley really. I put my trust in the sat nav, because I don't know that area of the central belt at all. It seemed to know where it was going and I didn't, so I was happy to let it direct me. I usually drive by the map, but Paisley is an old town where the road intersections are not as clear cut as they are in places like Glasgow. With only one missed turning, we arrived at the community centre where our tea dance was waiting for us.
We got invited to sit with another couple and soon the room was beginning to fill up. Many of the faces were becoming known to us, plus, of course we already knew Stewart and Jane who were running the dance. We started off with a waltz and managed to get round the floor without too many slip ups. We danced quite a few sequence dances, something I wouldn't have admitted to a year ago. Sat and talked to a couple we were on nodding acquaintance with from salsa. Overall, it was a good day, plus Jane's homemade dumpling made the tea much tastier. The only fly in the ointment was the traffic on the way home. Basically it was a crawl from the community centre all the way to the motorway. A few miles of clear road then the usual crawl through Glasgow city centre.
Scamp wanted a new plant, a Skimmia she'd seen at the garden centre we were at yesterday, so we stopped there on the way home. I'd spotted a nice beech tree there and thought it might make a decent PoD. It looked ok through the viewfinder, but the final result wasn't all that it could have been. Must try harder.
Fish 'n' chips from the chip shop for dinner tonight and it was greasy, hot and delicious.
Tomorrow we may go in to Glasgow. With the warning from the Scottish government that the Coronavirus will escalate quickly now, we may have to look for hand sanitiser and some face masks first 😉