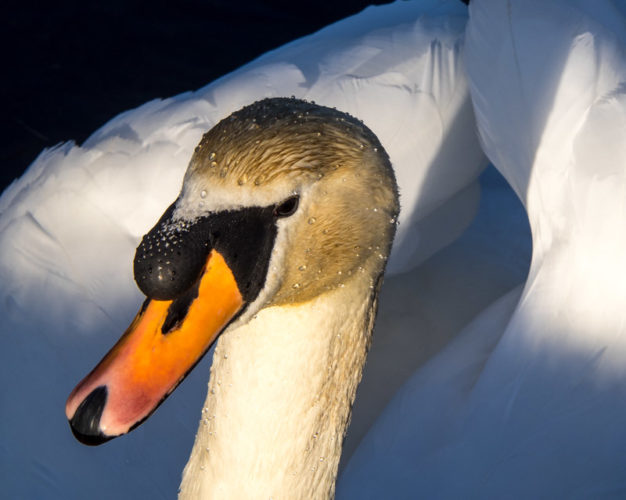 Thankfully the last dance in that pokey little room, but we beat the corners.
First we got a phone call from Isobel to say that she was indeed getting out today. Although she'd get transport from the ward to the car, she would need a wheelchair to get from the car to the house, because the hospital wouldn't load us a chair. Absolute nonsense, but totally in keeping with expected NLC policy. Scamp was not to be fazed by this problem and phoned one of the Gems singers and an hour later we had a wheelchair in the back of the Juke. You don't realise just how much room a folded up wheelchair takes up in a car. I see the problem now Hazy.
By the time we'd worked out how to transport Scamp, Isobel, me and the wheelchair from the hospital to Cumbersheugh, Isobel had phoned to say she'd been told she was going to get hospital transport. Because she had more than one step up to her door and also she only had one handrail, she needed an ambulance person to get her safely into the house. One problem solved, but now we had to return the wheelchair and also return our life to what sometimes amounts to "Normal". We went to lunch.
Lunch was in Craigend Nursery which used to be a decent sized plant nursery with a small tearoom bolted on. Now it's very large tearoom with a nursery bolted on almost as an afterthought. Lunch was a beef burger and chips and salad and a dollop of 'coleslaw' that looked like a dog had been sick on my slate (no plates, just slates. Retro chic). Scamp had a very greasy looking Mac 'n' Cheese. I don't think we'll be rushing back there.
Drove back and Scamp went to offload the wheelchair while I went to visit the ducks in St Mo's. I also walked to the shops to try to get lemongrass for tonight's dinner. Met an old friend of ours from salsa. Haven't seen her for years, five years at least, according to her. How time flies. Didn't get the lemongrass, but I did get today's PoD which looks as if it's been taken with flash, but it was just low afternoon light. A lucky shot.
Tonight we were dancing for the final time in The Weavers. I won't be sad to leave that horrible room with its strange angles. What we did do was produce a decent foxtrot and another 'work in progress' quickstep. After a long explanation of how to dance in any shape of room, we even managed to remove the corners of the room and turn them into gentle curves, just by altering stride length and not dancing in entirely straight lines. It worked!
G&Ts tonight to remove the rough edges of an awkward day. Much like The Dukes of Hazzard song "Staightenin' the curves Flattenin' the hills …". Exactly like tonight's dancing.
Tomorrow more dancing in the afternoon hopefully. In a proper room this time.