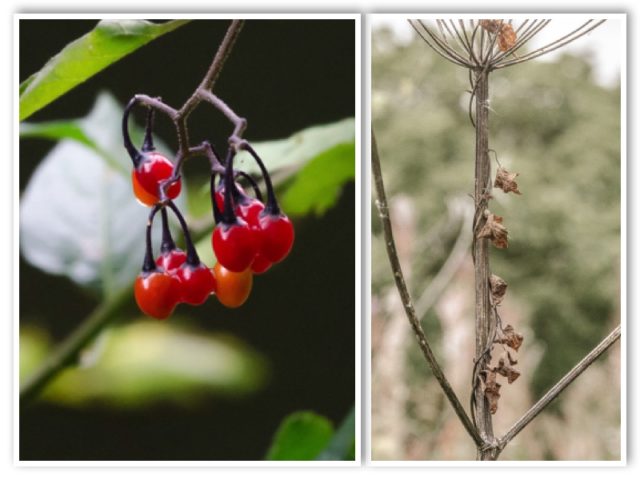 Drove in to Glasgow in the morning for Scamp's appointment at the 'Royal'. She was hardly in when she was back out again, but at least that means there was little to comment on, which is good.
Continued in to Glasgow and got my hair cut. Chose a conservative Nº 4 because the temperature is dropping away these days. This morning the temp was 11.3ºc when I got up, just after eight. Got a book I'd been considering 'The Hidden Life of Trees' in Waterstones. Cup of coffee in Nero and we were on our way back down Sausage Roll Street for the run home and a sausage roll for lunch. Before lunch however, we had to go and buy lots of things in Tesco, just to make sure their shares don't plummet.
I went out in the afternoon for a walk, to grab some photos and to hopefully forage some brambles. Had the walk, got the photos and scraped up some brambles, but not many. Maybe it's my lack of head insulation, but it did feel a bit cooler today, almost cold in the breeze. Came home and made Pasta Genovese for dinner. Always a good filling meal. Fiddly to make the pesto, but we can use it again tomorrow.
That's about it. Today's PoD is the Solanum Dulcamara or woody nightshade. The little bright red, deadly berries. Even the birds won't eat them, that's a good indication.
Tomorrow I am attempting to clear out the last drawer in the chest of drawers while Scamp goes out for coffee with Annette. What fun filled lives we lead.