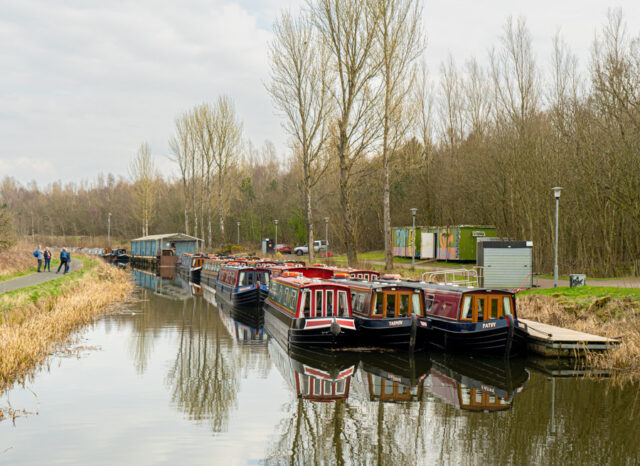 A day of celebration, overeating and a bottle of wine into the bargain.
Spoke to Hazy in the morning and after the traditional singing of "Happy Birthday" she told us how Granny's 90th birthday party turned into a Super Spreader event, with everyone present becoming positive for Covid! Luckily, Hazy hadn't attended, unluckily for Neil, he had and is suffering today. Hope he feels better soon and Hazy stays negative.
After she had opened her cards and replied to most of the well-wishers on FB, we got changed into slightly dressier clothes and drove over to Falkirk. Actually not quite to Falkirk, just to the outskirts, to The Boardwalk restaurant for lunch. It's an airy, modern building, part of a chain.It's part of the same company as Coast, a restaurant we'd been to a month or so ago, near Port Glasgow. The meal that day was superb. While Scamp's food today was very nice, I was disappointed. Starters was Mixed Tempura which I thought was oily, but Scamp disagreed. She was allowed to, it was her birthday. Mains were Smoked Haddock Gratin for Scamp and it did look impressive and tasted the same I'm told. Mine was Duck Ragu Rigatoni. The sauce was bland, the duck tasteless and the pasta overcooked. There's not a lot you can say about it after that. Nobody came to ask how the meals were and the service was very slow. However, I'm glad Scamp enjoyed her meal.
After lunch we walked up to the Falkirk Wheel and watched a bus load of people get lifted up on the giant machine. I took some photos, but it was one of the lined up canal boats that got PoD. The centre was working on its winter timetable and was closing down at 4pm, which is fair, I think as there weren't many folk there.
First stop on the way home was at Torwood for a pot for the new rose, and two bags of compost. I talked Scamp into another new rose which she reluctantly agreed to and also a pretty red anemone. Neither us had seen a red one before! That meant another two pots!
Final stop on the way was at the shops for a Bramley Apple Pie, ice cream and cream to go with it. Back home we had the apple pie as a belated dessert. We had a bottle of wine to wash it down and then watched the final of this year's Apprentice. I think we were a bit surprised at who won in the end.
Tomorrow we've both got appointments with Simpson Opticians in Larky. Hope the sun doesn't shine too brightly after getting the drops.