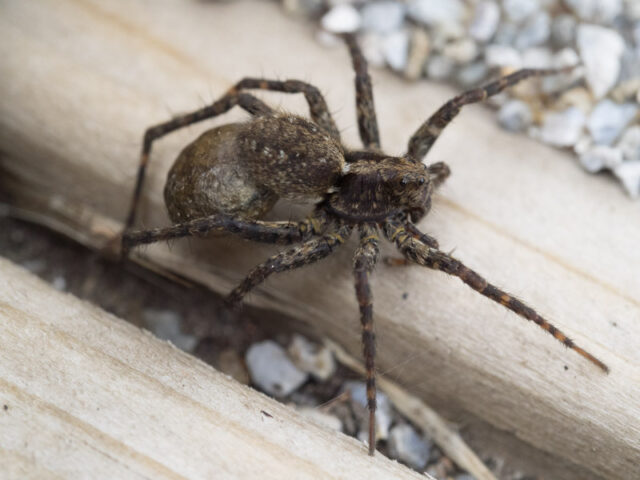 Yesterday I was a joiner. Today I was a demolition expert.
I have a certain expertise in destroying things, but mostly it's an accidental destruction. Today it was planned. Scamp and I had discussed removing the old clothes pole from the corner of the garden. It isn't used much and it makes access to that corner of the garden difficult. Today she suggested that we might need to reorganise the garden and with that in mind, it would be a good idea to remove the clothes pole. I'd been expecting this and really didn't think I was up to breaking up the great block of concrete that's been holding it (nearly) vertical for the last thirty odd years. It was different when I was working and had access to a sledge hammer. I didn't think the claw hammer and mole grips would be up to the job. What I did have as a nearly new hacksaw and a pack of blades. What if we just simply cut the pole down at or near ground level? Sounded like a plan, so I set to it there and then before I got to the what if's. Cut halfway through the pole which was hollow, of course and released a flood of water, some of which was about thirty years old! You could actually see it squinting as it emerged into the sunlight. The second half should be a lot easier, but I didn't want to cut that last five millimetres and have to shout TIMBER! so I hammered a couple of staples into the fence and tied it off to them to stop it falling. Just as I predicted, the second half was much easier than the first and with a new blade in the say, we made short work of the pole which is now having a wee lie down in the garden until we can cart it off to the skips. That corner looks so different now! With the demolition done, it was time for lunch and I felt I'd earned it.
After lunch, Scamp went for a walk round Broadwood and I settled fairly comfortably in the back room, put my feet up and proceeded to draw them, because today's prompt said Draw Your Feet (with or without socks). I chose naked feet and that rough sketch made SoD.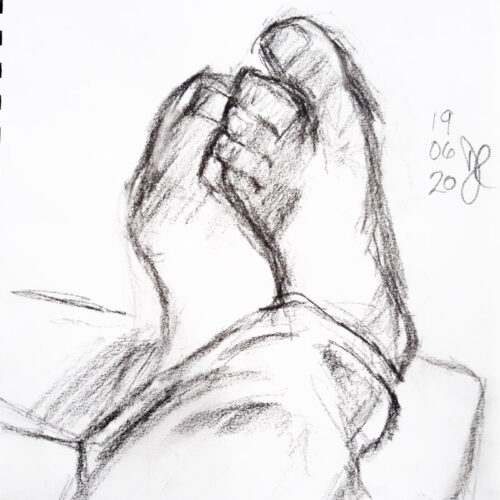 PoD was found in St Mo's because once Scamp had returned from her walk, I went over to walk round the pond and grab some macro action. What I found was a Wolf Spider and that was PoD.
Dinner tonight was two of the best pizzas I've made in a long time. Tuna 'n' Sweetcorn for Scamp and Anchovy 'n' Olive for me. Both made with well proved pizza dough and marinara sauce. Very nice. Just for the record, 20 mins at gas mark 9 on the pizza stone covered with semolina.
Rained heavily tonight, so no need to water the garden. Thunder storms predicted for during the night. If we have a decent day tomorrow we may go somewhere in direct contravention of Nick the Chick's five mile mandate.