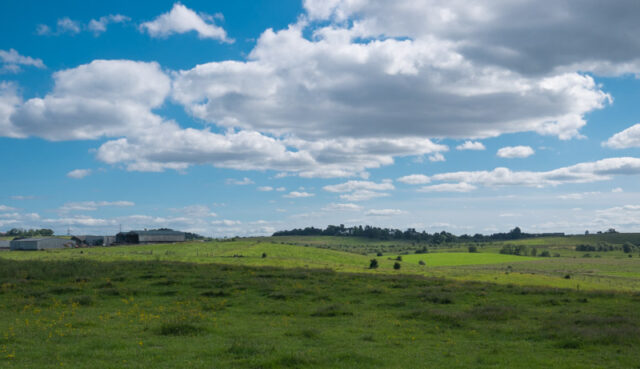 We went for petrol today, the first since March!
We went to Tesco. Scamp was scouting around for the best deal in mobile phones and Tesco is usually up there with the best. It took us a long time to see just the extent of the queue to get in and when we did find out how long it was, we went for petrol instead. One of the advantages of being in Lockdown is that we don't use much petrol. The last time I filled the tank was in March! From Tesco we drove to Calders where there was no queue to get in. Scamp wanted some begonias to fill up some empty tubs and, of course, some compost to help with the filling up. Got what we needed and left to see what the rest of the day offered.
It offered me a run out on the Dewdrop. For Scamp it was a seat in the sun and a Pimms to cool down with. My run took me the backroad to Kirkintilloch, then the main road back to Cumbersheugh. That's not a road I'll travel again on a bike if I can avoid it. No lorries, but buses and nutters doing what must have been 80 on something that is really a country road. The back road may have been a bit hilly in places, but it was much safer than the wider roads.
Back home I sat in the sun with Scamp for a while and had a glass or two of soda water and lime. Felt really dehydrated. She'd been working while I was away. There was a pot holding four begonias and another one with a heather plant and another two begonias.
We'd already agreed that we'd have a Golden Bowl dinner tonight, so after I came out of the shower I phoned our order and half an hour later, after a walk to Condorrat we were sitting down to Chicken Chop Suey (Scamp) and Special Chow Mein (Me) and Prawn Crackers to share. Lovely meal, cooked perfectly. My compliments to the chef.
Lovely email from JIC this morning asking if we'd like to join them at a farmhouse they'd booked in the Yorkshire Dales in September. That really did bring smiles to our faces. With a bit of luck, we'll be going on holiday this year after all.
PoD was taken on that bike ride this afternoon, proving that Cumbersheugh is not always as grim as I sometimes portray it. No sketch yet, an early night for once. My aching bones need the rest.
Well, it's been another lovely warm day, but tomorrow is forecast to bring wind and rain.  The gardens need it.