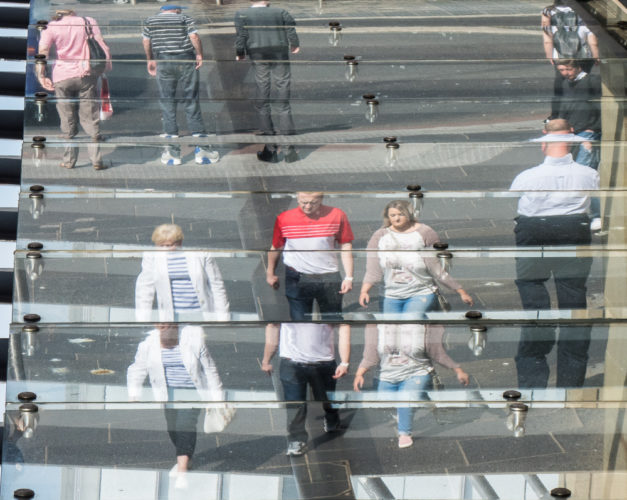 Today was to be wet with thunderstorms. Well, they got that right.
John and Marion were coming to dinner today, so that mean we'd be busy. Not too busy to have to stay in all day. We went out early for a run in to Glasgow. Wandered round JL, went for a coffee in Nero perused CassArt for some A2 sketching paper, but decided I'd rather pay a reasonable price in The Works instead. After that we came home. I dropped Scamp off at the house and went up the 'Toonie' for some extra 'messages'.
When I got back to the car, I got a shock. Big white scrape along the front wing and black scrape below it. Paint scraped off the corner of the wing too. Drove straight to Halfords and got some touch-up paint to add to the chicken and peanuts I'd got in Tesco. Luckily, the white scrape was off the offender's car/van and not mine. Most of it washed off and the black scrape came off too with a bit of Brasso (cheaper than T Cut and does exactly the same job). Paint isn't quite the right colour, but it's only a couple of chips that as Maisie would have said "A blind man, running for his life wouldn't notice." Still angry though. Even worse, the dash cam hadn't been set on parking mode. It is now. However, I bet Mr White noticed the dash cam and is shitting himself wondering when the irate driver or the polis' are going to come knocking on his door. I also bet he'll be checking his car for 'ten pence coach lines' when he next parks in Tesco.
John and Marion arrived just after the predicted thunder storm having driven through the heavy rain that was also forecast. It was a late end to a frustrating day for quite a few reasons. Tomorrow will be better.
Hoping to go to Gardening Scotland tomorrow.
<NOTE: Blog written up on 3rd June>