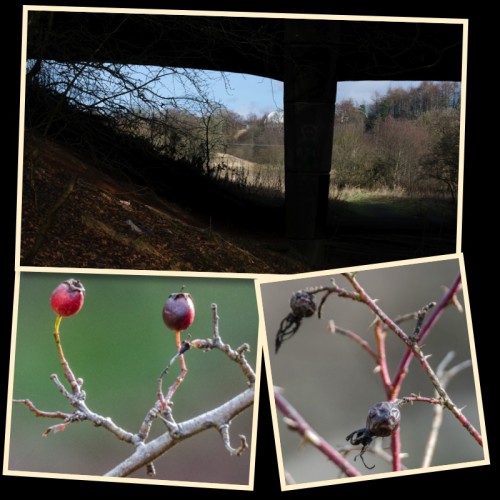 I usually go to the gym while Scamp has her Gems group in the afternoon. Today I changed that around today and went to the gym in the morning. After the workout, I went for a swim, but the pool was full, so I sat in the sauna instead. Fifteen minutes in total silence in a hot environment. Absolutely fantastic. Came out and the pool was quite a lot quieter, so I managed a few lengths before the Monday hoardes returned.
After lunch and while the Gems were gathering, I went for a walk down the Luggie. Not the best day, but there was warm sunshine and a little bit of a breeze, so I got some photos.
After dinner we went to salsa which was quite good, but for once the bachatta was even better. With the moves we have learned in the past three or four weeks, we can build a fairly decent combination. That's something that Scamp has wanted for a while and I can see the possibilities in it.
Sore tonight. Sore shoulders and back. I'm doing something wrong with the upper body machines in the gym. I may go for a swim tomorrow, but no gym. I might even manage another fifteen minutes in the warmth of the sauna.