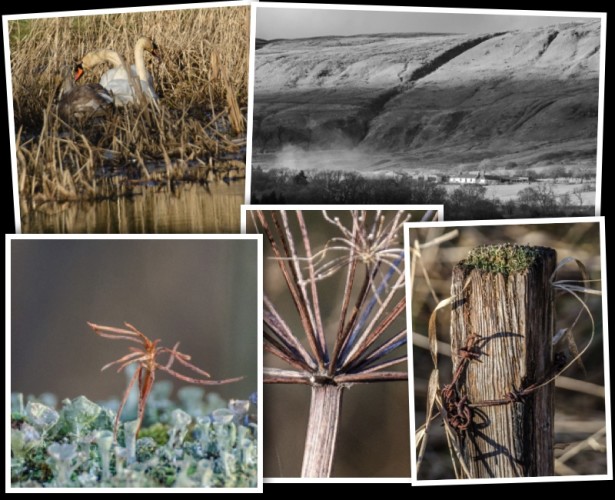 The day started with a swim this morning.  No gym, just some water relaxation.  It seems to have helped my back and still gave me some exercise.  After that, Scamp and I went for lunch and I took myself out for a walk while she was making the final touches to her packing for HER holiday.  The light was beautiful today with the occasional cloud giving a bit of shadow detail on the hills.  For once (whisper it) the Tamron behaved well.  As Scamp suggested, maybe it too just wants to be out in sunshine.
When I got home, it was time to drive to Glasgow to pick up Jackie.  Beautiful sunshine when I left home, blizzard conditions on the motorway ten minutes later, then beautiful sunshine five minutes later.
It is Scotland after all.