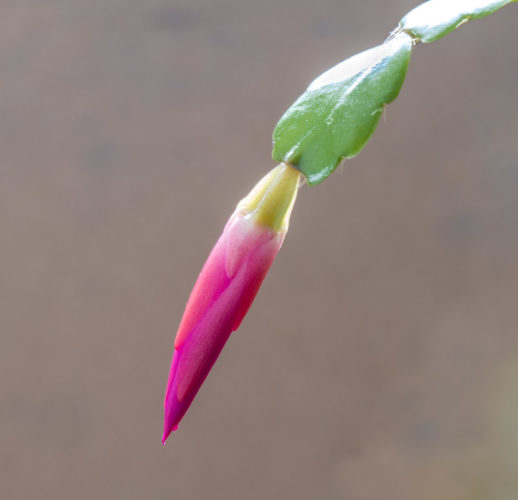 The last day of 2017.
I suppose I should do a review of our year, but there have been so many ups and downs and they have all been recorded in these pages along with some photos to give a bit of perspective and also some colour to the day. Some dull days have contributed very little to the overall and some have produces a surprising amount. I've tried to write up these notes on the actual day, but sometimes I've left it to the next day to do the writing. Often I've gone just over the midnight cut-off and had to fake the publishing day. That's as much review as I'm going to write.
Today was windy to start with. Storm Dylan visited us overnight and was on its way out when we woke, but was still gusting around until midday. After lunch of not one, but two rolls 'n' sausage, flat sausage, I did think about going out for a walk, but then H&N arrived and the walk had to be put on hold. Next it was time to pick up Auntie June and bring her over to meet them. I managed a few minutes then to make a PoD which I'd been considering anyway. It's the flower from the Christmas cactus. It just missed Christmas, but I don't mind. I'll forgive it this time because it's had a tough year, as have we all.
June stayed for dinner tonight which was Broccoli Soup, Chicken and Mushroom pie and Lavender Panna Cotta. Various coffees followed Decaf and Caf and also one flavoured with Amaretto for June. We sat and talked for a while after that to allow the dinner to slide down, then I took June home and H&N left soon after.
It was good to have everyone round on Hogmanay. Plenty of good humoured talk and laughing a plenty. That's what an old fashioned Hogmanay was all about.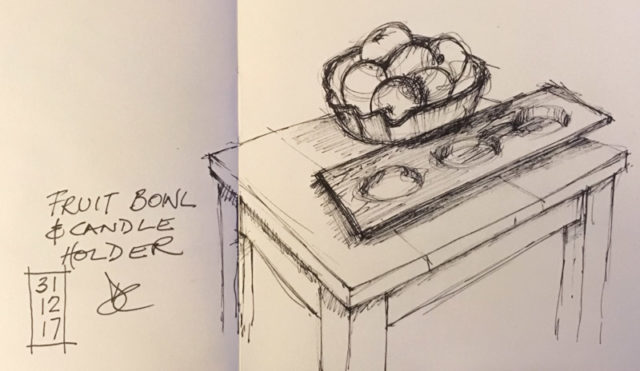 While Scamp and I sat and watched the Christmas Lectures, I did a wee sketch. The last one of Ink '17. Number 52. 52 sketches in 52 weeks.
Tomorrow? Tomorrow will be a new year with new challenges and new photos to take. Maybe even more sketches to draw, definitely more sketches to draw and improve on.