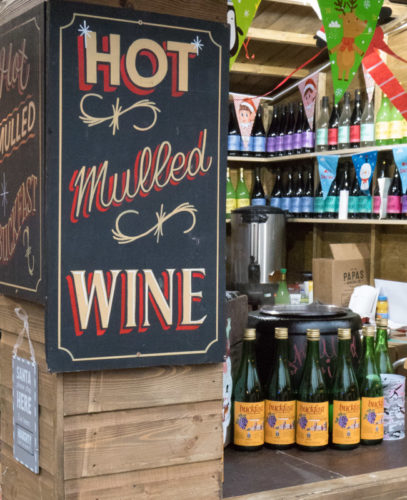 Now, there's a thought.
Went in to Glasgow at lunchtime for two reasons:
It was Gems day and anywhere is better than staying in the house with them 'singing'.
I was going to get my hair cut.
Before I could escape we spoke to Hazy because it was her birthday. Hope you had a lovely day today Hazy. Twenty-one again, eh?
Didn't even have any lunch, just drove in to The Toon and achieved both challenges at the same time. It was much, much more comfortable today. Dry (to start with) and +6ºc too. After the shearing I walked down to George Square and walked through the Christmas Market with its glittery marvels. The best of which was the stall selling Hot Mulled Buckfast. Guaranteed to take the enamel right off your teeth and rot your gut into the bargain. There just has to be an EEC regulation against the selling of this corrosive liquid.
Came back home via Asda for lentils for tonight's dinner. That's when the rain started and it followed me all the way home.
Got home to the news that Jamie G was on his way to London. You kept that one quiet Shannon. You posted a timetable on FB to the effect that Jamie was teaching two classes tonight, knowing that if you told the truth and said that you, yourself were teaching those classes, very few of the advanced class would arrive. Really, for the business woman you are, you should be more transparent in your dealings with your clientele. Jamie at least gave an indication that he wouldn't be in Glasgow, but it's still not fair on those who are paying for a monthly block of lessons. We want taught by people who know how to teach and not by those who can only teach how to do 'Styling' and don't give us a chance to dance. This is a great way to lose your followers. You've certainly lost us. We will buy no more of your blocks, choosing for the foreseeable future to pay on a week by week basis, but in the long term … well, other opportunities may arise outside AdS.
Disappointed, but enjoyed an evening with the two sisters. Good fun, good chat and also a couple of G 'n' Ts to relax with.
PoD was indeed the Hot Mulled Buckfast.
Tomorrow Jackie gets the early but to Skye and we may go out somewhere because it's a Tuesday.