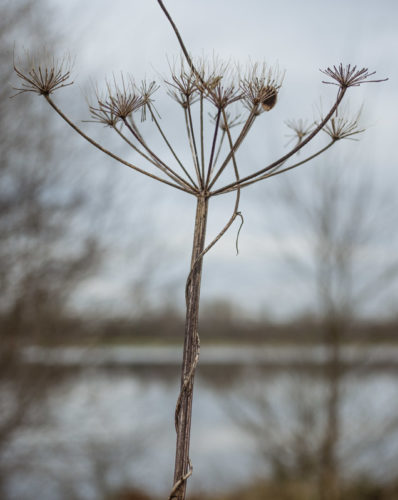 Not the place to get lost really.
Jackie left early to go for the bus home from Glasgow. As usual she booked herself a taxi, because she didn't want to bother us. It was good to see her. We must visit Skye soon.
We set off ourselves a bit later in search of a walk in the fresh air at Drumpellier Park on the edge of Coatbridge. It was a fine day, not sunny, not bitterly cold and dry into the bargain. A comfortable walk around an essentially dull big pond, watching the ducks and swans being ice-breakers and cutting through the thin surface layer of ice. Had a coffee and shared a muffin in the cafe and gazed out over the pond. Great view across the water and although I said it wasn't cold, it wasn't too warm either, so a heat in the cafe was ideal.
Drove out of the gates of the park and turned right. After about half a mile I got a bit worried, because I couldn't remember seeing those buildings when we came in. Turned at a school, I definitely couldn't remember that. Lost, we switched on the sat nav and asked it to find the Fort. It directed us back the way we'd come. I didn't think that was right either, but followed its instructions for a while before I went my own way again. Nope, that wasn't right either. Finally after checking with Google Maps, I agreed that we had to go back the way we'd come and found the proper road. Trick was to turn left on exiting the park THEN turn right. Dumplin'! ( A "dumplin' " is like a "numpty", but not as stupid. )
Found the Fort and got a few things for making parcels for Christmas. Then Scamp suggested we drive in to Glasgow because Santa was going halfers with me on my Christmas Prezzy. It's (yet) another camera. This one is new. My first new camera for a month and before that? About ten years, maybe more. So, don't start you pair! You know who you are.
Back home it was soup and Spaghetti Carbonara for dinner. Best I've made for ages, although Scamp's Lentil Soup came a close second.
Testing the camera tonight, I found a big dust bunny on the sensor. This is a new camera and the sensor has dust on it and not just a microscopic particle, this one was bit. I was tempted to take it back, but then I tried my trusty blower on it and that did the trick. It's a nice bit of kit this. It's a bit smaller than the rest of my M43 cameras, but has that magic 4K Post Focus trick up its sleeve. Hopefully the best of both worlds. Even better, it came with a 12-32mm lens which I loved until it fell apart on me when we were down in Wales. Hopefully this one will last longer.
PoD was a Convolvulus stem making a neat helix on a cow parsley. Taken at Drumpellier before we got lost in darkest Coatbridge.
Tomorrow, hopefully we're dancing again and I think I've worked out how to do that bloody spin 4 properly.