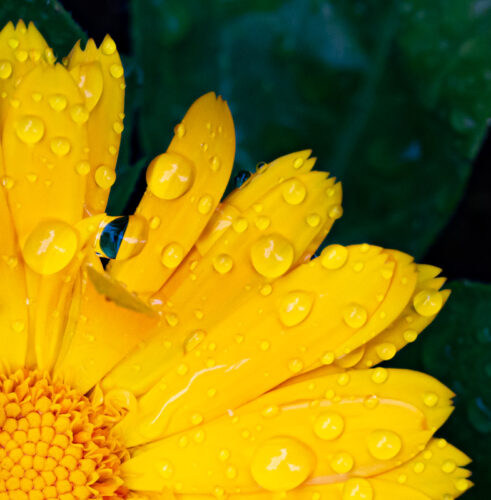 … but then it all got kind of wet!
Indeed the morning was lovely. Not too bright, but warm and there was always the hope that it would stay that way at least until the evening, then we'd be thankful for overnight rain. However just after lunch, when we'd decided to drive in to Glasgow, the rain started. It's now just after 10pm and I don't think it's stopped yet. Now don't get me wrong, this is exactly the kind of rain we and the plants were looking for. Nice light, soaking rain. Not a heavy cloudburst then it all dries up. No, this was what the garden needed a good continuous rain that would wet the ground through. I should have expected it to happen. The schools in Scotland broke up today for the summer holidays and it always rains on that afternoon … every year!
We did drive in to Glasgow, well actually we drove in to the Buchanan Galleries because all the shops we wanted were there. Scamp was looking for a Swiss Roll Tin and possibly a new vacuum flask to replace our two ageing ones. One of which keeps the water hot, but leaks. One which keeps the water warm but doesn't leak. We found a flask in JL and the tin in Lakeland. I'd thought about going for a browse in Cass Art, but when it came to it, I couldn't be bothered with a walk in the rain, so I went back to JL to look at 'The Toys'. What I did get was a pair of suede elbow patches to repair one of my favourite rugby shirts. Even better, the patches are iron-on with holes already pierced in them for stitching on, if I decide they need the extra security. I may try them tomorrow. Once we were sure we had everything, we drove home through the rain. One stop at The Shops to get butter for the Swiss Roll and a bar of chocolate each for Scamp and me.
Grabbed a few shots in the garden, mainly of flowers and a quarter of a Calendula got PoD. Watched a second episode of Rankin Pontificates, some sort of photography challenge, but really a vehicle for that man. Not impressed. That may be the last one I watch. Sorry Hazy. It looked good, but so far it isn't for me.
Feeling like I've a cold coming on which is a shame because Scamp has booked us in at Mango, a new(ish) Italian/Indian restaurant near the mighty Cotton House. I'm sure I'll be feeling a bit better by then. A small glass of Dark Matter spiced rum with a splash of water in it is helping. A couple of paracetamol tablets will also aid recovery and guarantee a good night's sleep – That sounds a bit like an advert, doesn't it? Maybe that's where I got it from.
Ok, off to bed early tonight and we'll see if the morning brings a visit to Mango!