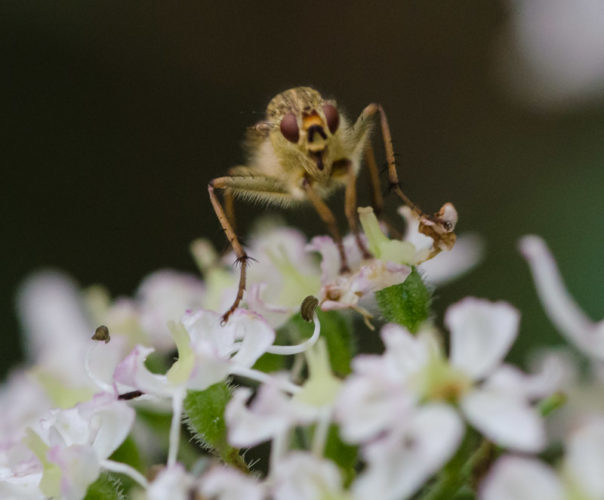 This morning the Juke went for its first service and I swapped it for a shiny black and orange Micra, just for the day.
First thought on the Micra was that it was a lot bigger and lower than Scamp's little red car. Then I slid into the driving seat and felt that my bum might just scrape along the tarmac and I wondered if I'd be able to get back out of it again without the use of a hoist. The clutch pedal seemed to have a rather long travel, either that or my legs had shrunk. Engine sounded healthy and there seemed to be a lot of horses under the bonnet. It was, like all things good in parts. One of the good bits, apart from the horses under the bonnet was the display on the dash. Very clear and with loads of information. Analog speedo and rev counter with incongruously a digital speedo between the two dials. What? So I can compare and contrast the differences in displayed speed as I run into the bus in front of me? Outside temperature, time, fuel economy. Maybe a bit of information overload. It drove well and like Scamp said "It was a car." It was good to have the experience of the loan. It made me happy that I'd chosen the Juke over the Micra. I couldn't see Scamp driving it with any less reluctance than she has for the Juke. Visibility in the car is certainly not as good as 'Big Red' The door pillar creates a large blind spot just where the mirror already has a blind spot and that's not a great selling point. When we went for a spin this afternoon, we were agreed we didn't like it all that much. A bit too plasticky. The Juke may be big and heavy, but it gives the feeling of solidity. I was glad when the garage phoned to tell us the car was ready.
After our trip to Stirling to pick up the very shiny Juke we drove home. Scamp wasn't feeling too good, so she plunked herself down with a cup of 'white tea' and I went out for a walk in St Mo's which is where I got today's PoD. It's an amalgam of two photos. One of the face of the fly and one of the hairy wee legs. Both shots blended in Photoshop. With an ISO of 3600 it was going to be a 'noisy' photo without too much in the way of smooth tones, but it was that kind of day. A day that started out with bright sunshine but by 4pm it was feeling more like twilight.
Between picking up the Micra and going for a spin I'd been to the physio who was pleased with the results on my knee and after a bit of laser treatment and some pin cushion tricks I was sent on my way with the possibility of being signed off in two weeks.
I did dinner tonight and with Scamp's help it was pan fried chicken breast with baked potato. I was careful to stick to her tried and tested method and of course it worked. Why wouldn't it.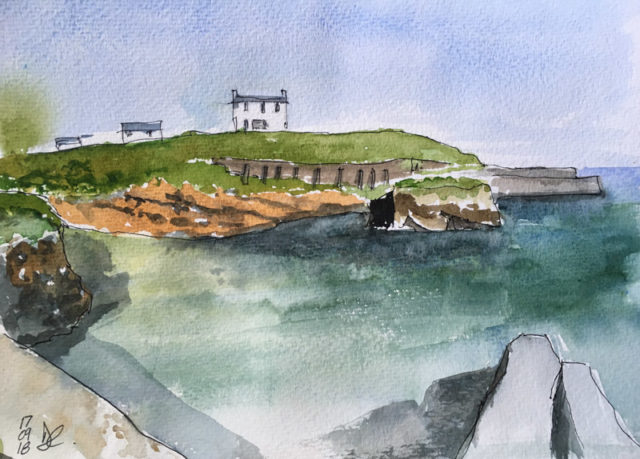 The above is a wee watercolour I did from a photo I saw on Flickr.  After it was done I wasn't happy with it, so I added some pen outlines once the paint had dried and I think it improves it greatly.
Details are W&N watercolours on Bockingford 300gsm Rough paper.
Don't know what we're up to tomorrow. I don't expect we'll be going far unless Scamp's cold improves. Let's hope it does.