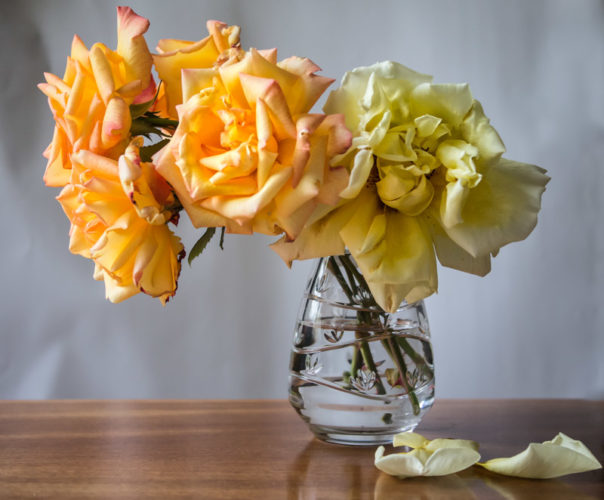 The Ali in question was the first named storm of the year, and it swept in this morning causing havoc and destruction.
Ali didn't prevent us from having our weekly dose of ballroom, although the walk down from Buchanan Galleries to Blackfriars was 'interesting' and at times 'challenging'. Enjoyed the Jive because we were reprising the First Seven Spins and adding on the Ladles and finally attempting to bolt on the Lindy Hops. We would have done more, I'm sure, but D&D were back and apparently had had their brains formatted securely in the intervening two weeks. It was back to the start for them, and us, because we were in the same (physical) class. Just different class!
Waltz was improving, just trying to get Rise and Fall included in our steps and with Quickstep it was the swooping turns at the start we were introduced to. So no new moves this week, but revision every so often is a great thing, especially to smooth off the rough corners of our dance routine.
After that we fought our way back up to the carpark and the run home. We had a tail wind on the way back, so didn't feel the effects of the wind so much. Scamp is beginning to show signs of my cold which is a great pity. I'm really selfish with things like colds and flus and I like to keep them for myself, where possible.
I wasn't keen on going out for a walk with Ali still prowling around, although he was looking like a shadow of his former self, so instead I photographed the roses that were sitting on the coffee table with my glamorous assistant holding a piece of A2 paper behind them to hide the untidy living room. The roses are Sheila's Perfume on the left and Peace on the right.  Scamp brought them in from the garden to prevent Ali from running away with them or battering them flat.  I'm quite impressed with the photo. It's been through the mill a bit with changes here and softening edges there, but it looks like I wanted it to and that's what counts.
Dinner tonight was the remains of yesterday's Aloo Saag which was actually more Saag than Aloo, but there were flatbreads and rice to pad it out and it was declared fine. Better than yesterday's in my opinion, but that's often the way with soups and curries.
Scamp declared herself fit enough to go to 7.30 class tonight in STUC and it was a shambles.  They just don't listen to what's being taught, they think they can make it up themselves and they can't.  The class is supposed to be level 4, but they make, and keep making elementary mistakes like turning left, not right.  Simple things.  I know we've all done it, I've done it, but I stop, think and try to fix it.  They don't.  Numpties.  It's partly Shannon's fault for merging classes from different levels and calling them by the higher number.  What I mean is:  There aren't enough students in a level 3 class to make it cost effective to run.  Rather than tell them that, she lumps them in with a level 4 class and calls the combined class Level 4.  This makes it twice as difficult for the teacher of the combined class and means that the level 3 students are struggling to keep up with the level 4 pupils in the class or the level 4 pupils get bored having to repeat level 3 moves with the influx students.  It's never going to be a good way to teach, and it's long term pain for short term (financial) gain.  Not the best way to run a railroad … or a salsa class.
Tomorrow the car goes in for service and I am getting a courtesy car. Wonder what it will be. We'll all find out tomorrow. Me first, then Scamp and then you lot!