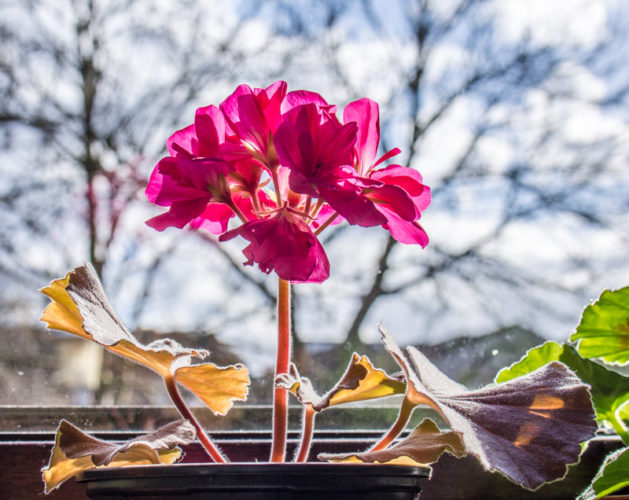 Such a shame to waste a lovely day, but needs must when the blog drives.
I was determined to get the blog up to date and that's about all I did today. I feel I've been typing all day and that's because I have. Now I've finished all the backlog and am doing today's blog, today. Now, there's a novelty.
Skyped with Hazy in the morning and spoke to JIC in the evening and caught up with all their news. In between I took the PoD and we watched a GP. Other than that it was blogging all day long.
Today's PoD is a photo of one of Scamp's geranium cuttings. She took the cuttings in the autumn last year and now one of them had decided it's big enough and strong enough to produce flowers. She asked me to take its picture and here it is.
Watched the Bahrain GP and for once it was quite exciting and incident packed as the overexcited commentators would say. It was ok.
Dinner was a Top Rump Steak for me which I overcooked and Mushrooms Stuffed with Cheese and Spinach for Scamp which didn't have enough cheese.
That was today. Tomorrow is Gems day so I'll make myself scarce. I think I'm fit enough to go dancing tomorrow night, but I'll leave the final decision until tomorrow.
Phew! Finished.