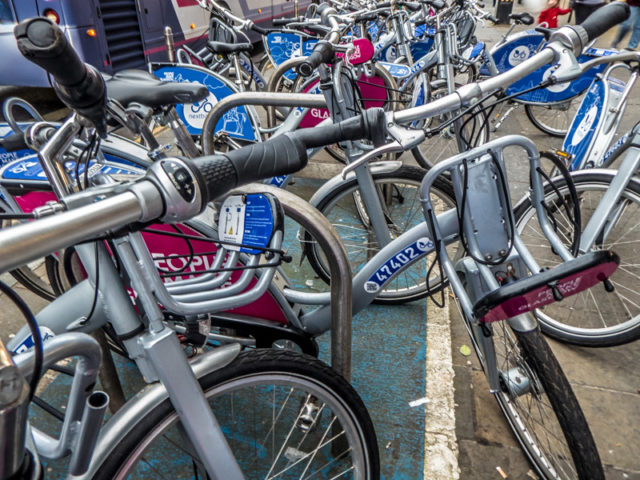 Today was dull and cold, but the dancing was good.
We drove in to Glasgow today under a dull November sky. We'd had another short practise this morning and I felt I'd got all four parts of the new routine off pat. So what happened? Michael was back and he wanted us to dance the old routine instead, Over the Rainbow. I couldn't say I was Over the Moon about it, but needs must when the Michael drives. He added a bit of spice to the mixture by mixing up the couples and thankfully I got one of the 'experts' and Scamp got Anne Marie, the second in command.
We both survived Over the Rainbow and were allowed to go back to our normal partners, then we started on the new routine, and I must admit we were almost flawless. Others weren't so lucky, but after last week, I know how that feels. We even went on to the next part of the routine which is the Forward and Reverse Sleeves which sounds as if it's part of a knitting pattern, more than a dance routine. It is a bit more complicated than Over the Rainbow, but that's to be expected. The main thing is we survived Jive and then it was time for Waltz.
We weren't so perfect with the ballroom, but we did brush up on some of the routines in both Waltz and Quickstep. Who knows, we might even be able to dance at Stuart and Jane's Christmas Ball without crashing into folk.
Went to see Dougie's pictures – first time for Scamp and second time for me. The ones I liked are still stunning and Scamp was impressed with the quality of the prints.
Had a look for the Sony camera in City Centre Cameras in Parnie Street, but it was out of stock. After coffee we drove home through the gathering gloom. Not even 3.30 and the light was going. Today's PoD is of some tangled Boris Bikes on Queen Street. Nothing great about it at all, but I liked the random chaos of the grey metal frames.
Tomorrow we have no plans.