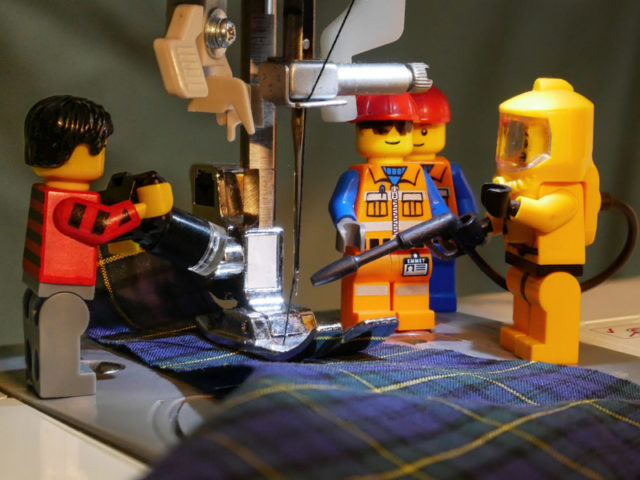 Back to The Fort again.
We were off to The Fort to meet Crawford and Nancy for lunch today. It was a great catch-up and great lunch in Frankie & Benny's. It was strange having something that wasn't breakfast at F&B's. We've only ever been to one of their restaurants for breakfast when we've been jetting off to some warm place. Fish 'n' Chips for four and everyone agreed the lunch was excellent. Drove back through the rain vowing we'd catch up again in the new year.
Long before we got home, around 2.30 the headlights turned themselves on automatically making it feel dark already. Heavy rain and gale force winds didn't encourage me to go out and get some photos. Instead I started making a bow tie for tomorrow's dance and Scamp started on wrapping up some parcels in a new ethical way. After a couple of hours of trying, I gave up and chopped the whole thing up. Don't know what went wrong, but I think I need to be more accurate with my cutting out. Scamp's parcels are done, finished and packed in a a bag. I'm jealous. I may try another bow tie tomorrow, but there seems to be less rain forecast for tomorrow afternoon and with the strong winds still in evidence, there may be breaks in the cloud to let some sunshine in, so I may go and take some photos instead.
Today's PoD is the Weemen trying to find out exactly what went wrong with the sewing process. Not the use of a hazmat suit and the hard hats. H&S is very important to weemen.
So tomorrow we may go dancing, I may take some photos and I may make a bow tie. Scamp has no plans at present.