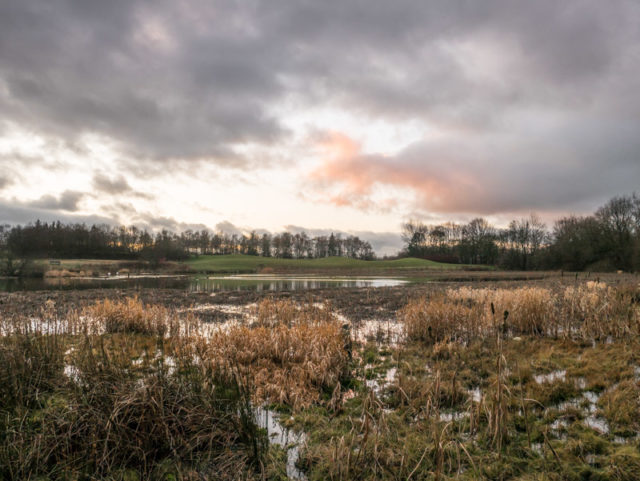 Not for long and it was late in the day, but it was definitely there.
My little grey cells must have been doing overtime while I slept last night. This morning I'd puzzled out what went wrong with the bow tie yesterday. I think the problem may lie with the pattern. I don't think it's symmetrical and I remember the very first time I made a bow tie, I carefully numbered the pieces so I wouldn't get lost. If I'm right, the pieces have to be assembled in a specific order. It's one of those things that is easy to demonstrate, but almost impossible to write down. Suffice to say I had a plan. Unfortunately I didn't have any more of the lovely red print I was using yesterday, but I did have a nice white based one and that might just do.
Did as I had the first time and after cutting out all the pieces, I numbered them all so I would know better what I was doing. Also, I cut the interfacing slightly smaller than the fabric. Long story short, it worked. After a final hand sewing, I now have a festive bow tie to wear tonight to Stuart & Jane's Christmas ball. I have other clothes to wear too, but the bow tie will be the star.
With that done, lunch was calling to us and Scamp suggested we go back to Frankie & Benny's again which is precisely what we did. Note to self: Cheese Burgers are good too, but tell them to hold the mayo. Way too much.
Having nothing else to go for, we drove home and I grabbed the chance of some decent light for a quick shot. Well, it would have been a quick shot except I must have pressed a button somewhere, a button that shouldn't have been pressed, because it switched off the viewfinder and the rear screen. Shooting blind, I got the shot and swore much more than is good for anyone's blood pressure. Back home I finally managed to get the viewfinder and then the rear screen working again and went for a grumpy walk to St Mo's. The best of the light had gone by this time, but I did get a few moody sky shots. The best made PoD.
Drove in to Renfrew for Stuart & Jane's Christmas Ball and had a ball ourselves. Sitting at a table with three other couples about the same age as us. Not at all like the crowd at Michael's dance. I'm not just saying that because we're in the process of cutting links with him, this was a great night's entertainment, thankfully without a drag show in the middle this time. S&J were low key all the way through the night, but they still gave us a great welcome and also kept the ball rolling. We even got a salsa spot, albeit with another six dancers, but they were really the support act! I think we may go to the next social in February, if we're spared.
Arrived home at just after midnight. Sitting now with a (not-so) little whisky nightcap. Scamp took the sensible option and had Ovaltine.
That was a good night, so goodnight.