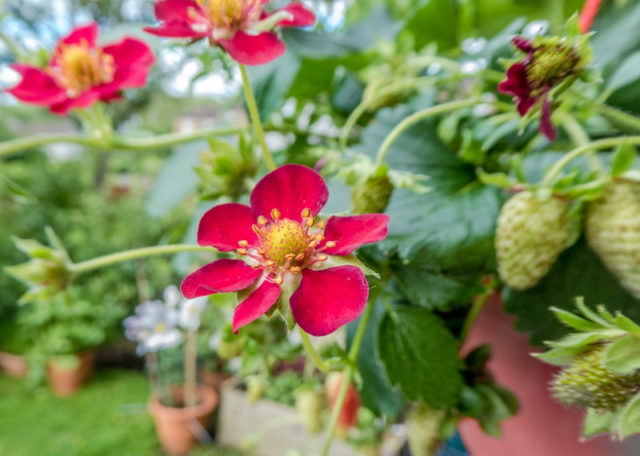 Phoned the opticians at midday today to check if my new glasses were ready, and they were. New eyes for me.
Earlier I'd spoken to Hazy on the phone and then Scamp had squeezed every last bit of information from her about her new nephew. Good to hear that they too are experiencing more comfortable temperatures.
Drove to Larkhall and got my new glasses which I am now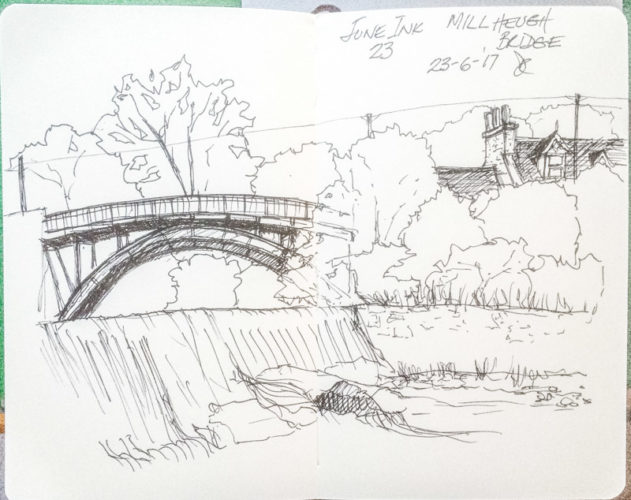 wearing to write this blog. Don't they look good? When I had picked up and paid for them, I drove down to Millheugh and used that as a basis for today's SoD. I was careful in my description there, because it seems that someone has decided to build a salmon ladder up the far side of the waterfall (locally called 'The Boards'). It looks as if it's still in the construction stage yet. It may be some time before it's completed. The SoD does not include the salmon ladder, because it's basically a building site with loads of scaffolding and massive concrete precast panels at present. Ugly is not the word for it.
Drove home the long way and stopped off at a wee garden centre to see if they had any of the massive pots we need to pot up Scamp's pieris. They did, and at a bargain price too! Got two for the price some garden centres were asking for one. Also found hanging baskets planted with strawberries (that's what you see above). Had to have one of them, if only to repay Scamp for slaving over a hot stove re-boiling yesterday's strawberry jam to make it thicker. She's a perfectionist.
That was about it for the day. I had ordered a book on urban sketching from Amazon yesterday and it arrived at lunchtime today. It looks like one of he best, most concise books on sketching architecture I've read. Now I need to put it into practise.
Tomorrow we may go in to Glasgow so that I can start that practise.
It's been very windy today, but not a lot of rain. Tomorrow we keep the wind and apparently we get rain too. Oh well, the garden needs it.