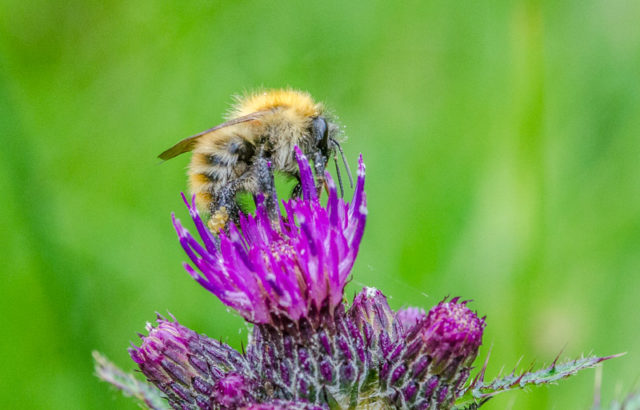 A bit later than normal, we made our way into Glasgow for a wee wander.
Started with pizza for lunch in Paesano and then a coffee in Nero. I was looking for a new sketch book, now that the Seawhite landscape I've been using has run out of space and the Paperchase book I was intending to replace it with has failed to hold a watercolour wash. I didn't find one and think now that I may have to revert to the Pink Pig books I've been using for years. They have these three benefits:
I've used them before and they are smooth with good tooth.
They hold a watercolour wash with ease.
They cost nothing, because I already have them
They have one drawback and that's the fact that they are wire bound, so you can't simply open them out and draw across the fold in the same way that you can with a perfect bound book like a Moleskine. Ah, life is a set of compromises and so it is with sketchbooks too, it seems.
When we were walking back to the car I saw a bloke selling white beanie hats. Couldn't understand why, then I noticed that they had The Stone Roses printed on them. So that's why there were so many people wandering around 'The Toon'. Then two blokes passed and one said to the other "… and there I was standing right next to Ian Brown." Isn't he the one who looks like a monkey? Ian Brown that is, not the bloke who passed, although he did have that simian look about him too.
The wind was getting quite fierce on the way home, but I didn't have a photo apart from this controversial one from Buchanan Galleries carpark, so I went for a walk around St Mo's with Big Dog and the 105mm Macro and the Teazer as backup. It was the Nikon that produced the pic of the bee.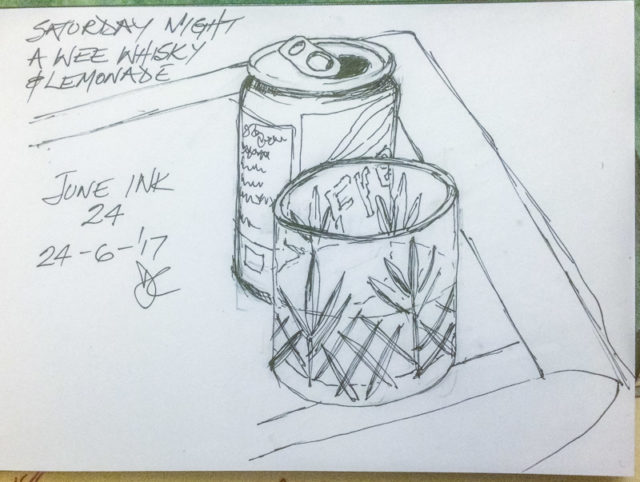 We had intended to go dancing at night, but neither of us were that bothered, so we had a night in instead. I managed to get a very bad sketch completed. It won't be vying for Sketch of the Week.
No plans for tomorrow.