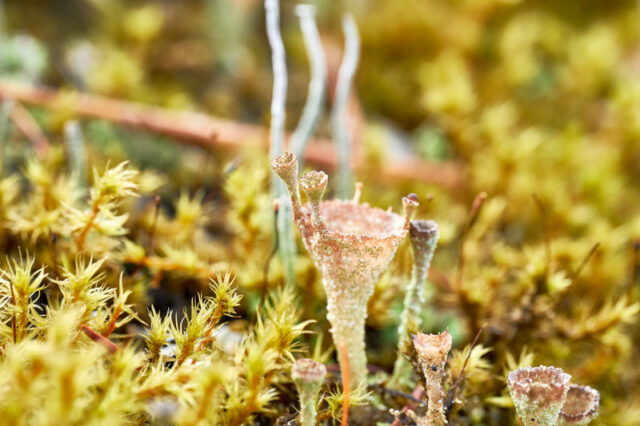 The last time we went shopping in Stirling we were bending the Covid rules slightly.
Today it was legal. We are in the same level as Stirling, in fact all of Scotland is in the same level at present, although Sturgeon still points out that if we're not good little mice, we WILL be put on the naughty step. Her battle cry of "I will treat you like adults" seems to have been forgotten at times.
Before we went, we exercised our legal right and voted. There wasn't a great queue at the polling station, in fact there was only one other person in our lane. We had brought our own pencils with us although there were pencils available. Strangely, there was a box for "Used Pencils". I wondered what they were going to do with them. Would they wash them tonight after the polls closed and keep them for the next election, or heaven forbid, for a referendum? Would they lock them up in a cupboard for 48 hours to make sure they were virus free for the next use? Would they ship them off to some third world country to be used in schools and give other children a chance to catch the virus? Who knows. One Use Pencils. What a waste of money. I wonder if anyone nicked their pencil or were they afraid of being called back and forced to put the offending article in the Used Pencils box.
After the arduous task of voting, we drove through the rain to Stirling. All we wanted was to wander round a different supermarket and see what they were offering that Tesco and M&S weren't. We did get some stuff. Mainly food. Scamp bought some fish and I bought some meat. We did find some things that we couldn't get back at the shops or Tesco, but it was really the feeling that we'd been away for the morning. That's what mattered.
Back home and after lunch I did a quick sketch of a wood screw to practise today's prompt A Screw. As usual, the quick sketch became the finished article with just a touch of Paynes Grey to add a bit of form to the screw.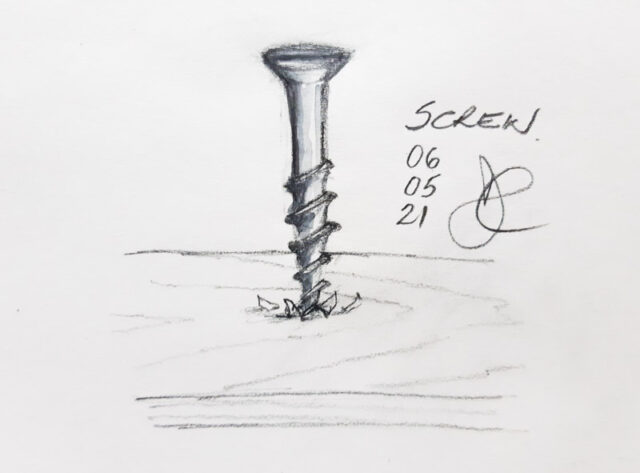 After that, and between showers, I planted up two wee Basil cuttings I'd taken a few weeks ago. Scamp had read somewhere that if you cut a fairly long stem from a basil plant and put it in some water on the window ledge it will grow roots. Both of the cuttings we'd made have now got fairly substantial roots. Now they are planted in some compost and sitting on the window ledge upstairs where they'll get a fair bit of sun.
Finally the rain abated and I went for a walk in St Mo's. PoD turned out to be a Cladonia lichen looking almost translucent in the sun that had appeared from somewhere. As I headed home the rain came on again. The sun doesn't stay long here. Take your chance when it comes, that's the rule.
Chicken Thighs and Peas for dinner tonight. Easy to do and great tasting.
Tomorrow we're hoping to get to The Cotton House for lunch. Nothing else planned.