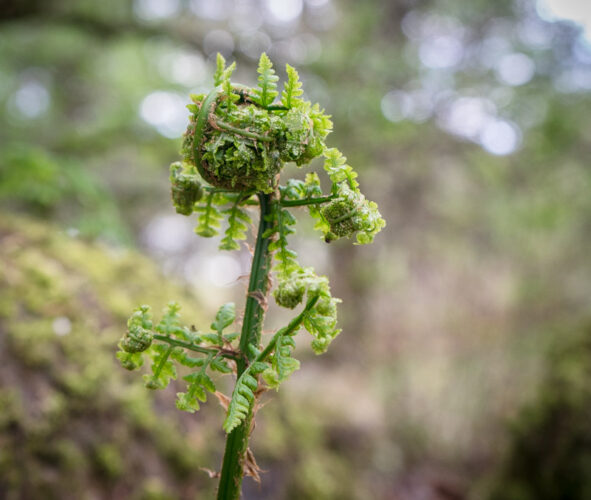 Scamp was off having coffee with June this morning and I was painting.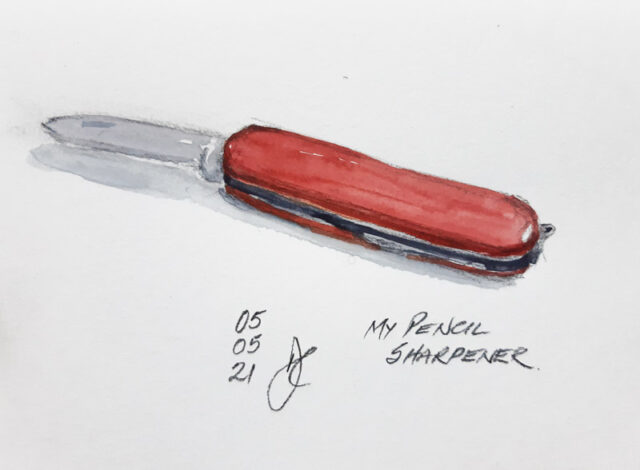 I eventually gave up on the alphabetic list of fruits and veg. Yesterday was bad enough with Dewberries, but if today had gone ahead, Elderberries would have been the only fruit or veg that started with the letter 'E'. No, I gave up and used the official EDiM listing which was published on Flickr. It's got a few strange ones, but strange prompts make you think that little bit more and that's part of the game. Take today's for example: A Pen Sharpener. Do people still use quill pens that need sharpened. After all, that's what a penknife was invented for, but who in their right mind is going to carry a swan's quill, a bottle of ink and a lethal weapon just so they can jot down a quick note to self? Certainly not me, but I played along part of the way and sketched my old penknife which I confess I've never used for sharpening pens. It's an old knife now, probably more than 30 years old, possibly a lot older. I enjoyed painting today. I think it's not being in total control of the prompt that I enjoy. Roll on tomorrow when the subject is A Screw! I wonder what I'll draw.
When Scamp returned and we'd had lunch, we went for a quick walk round St Mo's where we got caught in a hail storm. Just a short one, but it just shows how cold it is this spring. From the circuit of the pond we continued down to the shops. Scamp went to get foodstuffs from M&S and I went to Home Bargains for wrapping paper for a pretty going to Wales. On the way back I took a detour back round St Mo's. That's where I got today's PoD which is a fern 'crozier' opening up. I liked the details in the fronds and the tiny spores that will form fully and disperse when they're ripe.
I'd agreed to make dinner tonight which was to be haddock and cabbage baked risotto. Possibly the easiest of risottos to make, it sounds disgusting, but he cabbage really works with the rice and the smoked fish. All the hard work is done by the oven, so no spending half an hour ladling stock into a pot with rice and constantly stirring it. Fry the onions, add the rice, cook for a short while, bung in the cabbage and stock and put the whole thing in the oven with a lid. After 20 minutes, it's done. Stir in the fish and cook for another 5mins to cook the fish. Serve.
We're really getting excited for the voting in the Scottish elections tomorrow. That was sarcasm. I don't care who wins, I just want to see how they are going to achieve all the fictitious targets they've set themselves. A hung parliament is my prediction. Unfortunately, I don't think you are allowed to hang them these days!
Tomorrow, apart from casting our vote (bring your own pencil), we have no plans.