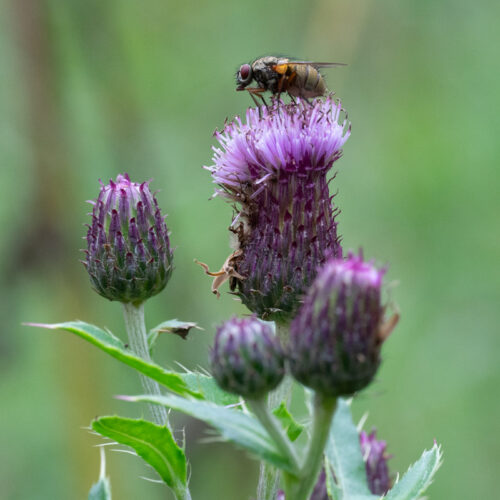 But before that, there was the problem of petrol.
Drove up to Tesco to check if my credit card would work with what I thought was my PIN, after the debacle with another of my cards last week. If it did, I was intending to bring back a loaf and get petrol. It did and I got the loaf, unfortunately the petrol station was under reconstruction which was annoying because that's why I'd gone to Tesco in the first place. However, I'd just have to go back to BP on my way home, which is what I did. Bought £40 worth of that liquid gold which according to my dashboard computer would cover me for just over 400 miles. That got me doing some quick mental arithmetic while I was driving home (who says men can't multitask?) that meant a quid would get me roughly 10 miles of travel and that's before you consider Road Tax, Insurance and depreciation. Maybe I should start cycling everywhere instead.
However, if Scamp and I were taking Margie out to Torwood Garden Centre for coffee and a cake, I'd need a tandem with a little two wheeled buggy behind for Margie if I was to change to the eco-friendly method of travel. I put the though aside to suggest it to Scamp at a later date – Oops, too late, it's out of the bag now!
We picked up Margie (in the car) and drove to Torwood. While I parked the car, the ladies went in and found us a table. It was a great afternoon. We talked about loads of things and I was pleased that she included Tarri in the conversation, but in a realistic, matter of fact way. She is a very practical woman, Margie. After coffee and a scone each we went for a walk round the plants. I could see that Scamp was casting a searching eye over various flower pots and their contents. I think we may be making a return journey to the Garden Centre soon.
While we had been in Torwood, Scamp had asked one of the gardeners how to deal with her ailing 35 year old blackcurrant bush and had been told to prune it to open it out and also to clear away all the leaves from the ground underneath the plant. That made some sense to us and she got started when we got back. We'd dropped Margie off at her house on the way. While she was hard at work with that, I started to pin up our new fairy lights to the fence. They seem to work and are lit as I write this.
With that done, I left her to pruning and dead-heading and took the Sony out for a walk in St Mo's. There wasn't much to see on a day that had dulled down a lot from its promising start earlier in the day. Lots of flies on knapweed and one of them achieved PoD. I was trying out lots of different tricks and tips to make the Sony focus more accurately. I don't know if the problem is with the lens or with the camera or, more likely, a bit of both.
Another practise session tonight trying to make sense of the Melody Foxtrot sequence dance. It must be one of the most complicated and totally useless dance sequences designed by humans. I think after about a dozen walk throughs we have a fair idea how it works (famous last words!). We also covered the second half of the Foxtrot sequence without anyone falling out with anyone else and almost no swearing.
Tomorrow we may attempt to drive to Hamilton, just for a laugh … and a curry.