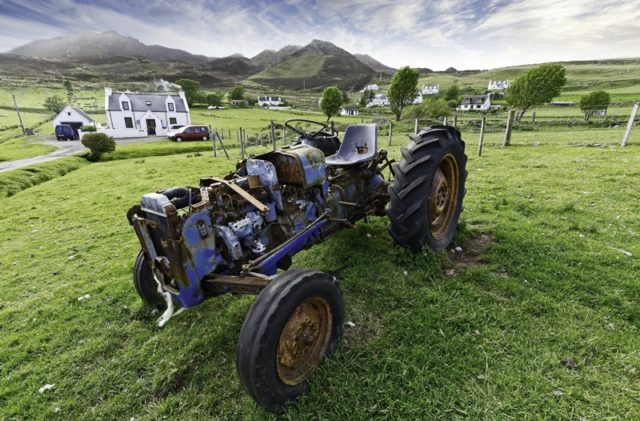 As usual when we're on Skye, the first day is a trip round the top end of the island.
A fairly late start to allow the alcohol in my system from last night to dissipate, just in case Nick the Chick's meanies decided to stop us for any reason. So we left around 11am and pointed the Juke's nose north. We managed to avoid a lot of potholes, broken verges and subsidence on our journey to Uig. We decided not to visit The Hungry Gull because it seemed a bit cheeky. Almost as if we were asking for a free lunch, which we weren't. Then when we were climbing the hill out of Uig, we bumped into Wee Jacqueline and Betty (Cockapoo) out for a walk. Stopped to talk for a while, but eventually had to move on as we were getting black looks by locals and visitors alike as we were causing a road block. Stuff them.
We drove down the other side and had lunch at Jan's Vans. We bought a wee delicate plant that looked a bit like an orchid, but obviously wasn't because it was flowering in Skye. We visited Skye Batiks and scamp got a bag and another wee bag. I look at the shirts, but decided that £50 was a bit too much for a short sleeved shirt. On the way back to Staffin we took a detour to the slip and sat for an hour or so watching the waves crashing. Spoke to a bloke while I was taking photos of Thrift plants and he told me that a great white was allegedly cruising the straits between Skye and the mainland and that a pod of dolphins had been seen too. We had a look with binoculars, but saw nothing. Such a beautiful day though. Temperatures in the mid 20s and blue sky everywhere.
Back at Digg I went looking for photos on the croft. That's where today's PoD came from. It's another of Murd's Duds that have been sitting on the croft for years.
Spent the next few hours processing the shots.
Tomorrow we are going out or staying on the croft. There, it's that decisive.