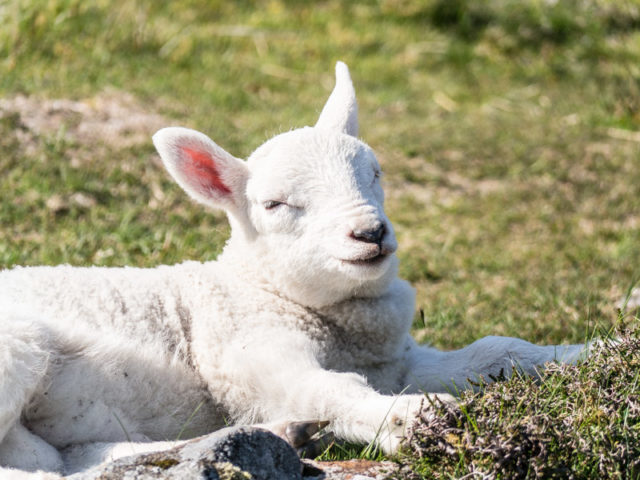 At breakfast today Mairi was talking about The Oyster Shed.
Basically The Oyster Shed was simply a shed where they sold oysters and other seafood in Carbost. We looked for it on the web and discovered that there are two Carbosts in Skye. The one we were looking for seemed to be the furthest away (It would be, wouldn't it) That was today sorted. We were going to Carbost, the far away one, to get some seafood.
Drove down through Portree to Sligachan and turned right, then drove through the Cuillins. From there we eventually found Carbost, but struggled to find the shed. We climbed a hill and stopped the car then stood watching and listening to a cuckoo being mobbed by sparrows. My satnav was directing me to a single track road that would allegedly lead to the shed. We got most of the way there when it looked as if the road was blocked by a van at the bottom of the hill. Not that way then. We reverse, turned and drove back down to the village. We found a sign pointing up a hill to The Oyster Shed. We seemed to walk for miles up the hill, but it was only a fifteen minute walk, but it was a steep walk. When we got to the Shed, I realised it was where the van had been parked earlier. We did get some shellfish. We got some cocktail crab claws, some crab meat and I got a mug. We got a can of lemon and mint drink which tasted like medicine as far as I was concerned. Not something I'd have again.
Walked back down that really long hill and had a picnic lunch of crisps and the lemon and mint. It didn't matter really as the scenery and the sun made up for a lot. Watched a bunch of German teenagers hiring a boat and just managing to steer it round a couple of buoys before sailing off.
Came back through Portree and dropped Scamp off at the house then I went to see if there was room for one more at the slip. There wasn't. That's just ridiculous, isn't it? No room at the slip for me. What's the world coming to. Drove back up the road and stopped at the wee Loch Langaig to get some photos. That's where today's PoD came from.  Eventually came back to sit in the sun at the back of the house.
Tomorrow we pack our bags and turn the Juke to face south again.  Had a great time, but really, there are too many visitors on Skye and most of them shouldn't be at the wheel of a pedal car, far less a real one.