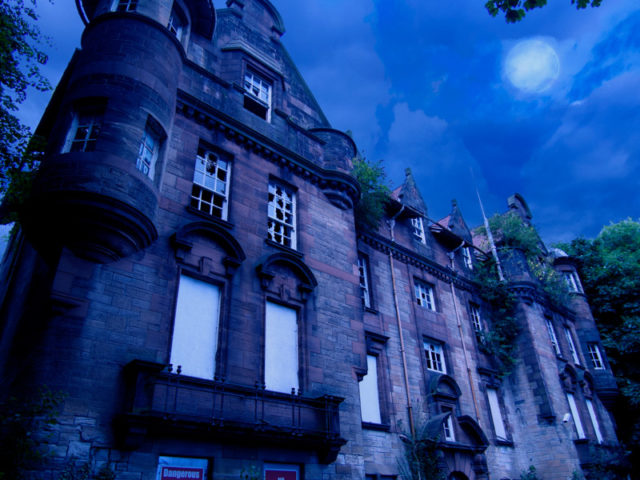 We were intending to go to Salsa in Paisley on Sunday and, as we hadn't ever driven there, we planned a recce today.
Getting there was simple, even if Google Maps on my iPhone insisted on showing the route upside down. Just off the motorway we found the restaurant that hosts the Paisley Sunday Social. There were some parking areas around it, but nothing substantial and, as the social attracts a fair number of dancers, we decided to find a bigger car park. That's when the trouble began. Paisley, it seems, has an even more complicated one-way system than is really necessary. After travelling round and round, we eventually found the exit and after a couple of wrong turnings, got parked. I'd just pushed the button for 2 hours parking when I noticed that you only need to pay on weekdays! No problem, at least we were parked.
Paisley is like most Central Scotland towns. It's in a state of decline with frantic attempts by the council to make it look new and vibrant. It wasn't working. Too many 'pound shop' variants and charity shops in the main street. A new shopping mall with only half the shops occupied. Cumbernauld without the concrete.
We wandered round the Abbey and surroundings, but didn't even stay long enough to have a coffee. That shows how bad it was. I found some interesting buildings that I may go back and sketch and today's PoD is one of them. It's a former Territorial Army drill hall, now on the steep slope to Beyond Economic Repair. It was also falling into a big bucket of Photoshop tonight and that's where the Haunted House look came from.
When we went back to pick up the car, I thought I remembered the street it was parked in. It's the same street I drove a box van up to JIC and Andy's new student flat! It's a small world, Paisley.
After negotiating most of the one-way system, I foolishly followed Apple Maps which took me the wrong way down a one-way street! Never again Apple. Google maps may be upside down, but at least they are reasonably accurate. Eventually found the road back to Glasgow and late lunch at Milano. While there, I noticed that Apple Maps was still active on my phone, despite me having switched the phone off half an hour before. I switched it off – again. Meal was good as usual in Milano and when we got home I again noticed that the phone had switched itself on and was sitting on the lock screen. I got so mad at it I long-pressed the button, summoning the useless Siri. When it appeared, I shouted at it "Switch the fuckin' phone off". It switched off!!!
I wasn't expecting that. Then I noticed, just as the display disappeared that power was down to 2%. That's why it switched off, nothing to do with stupid Siri. Just coincidence.
No plans for Sunday, apart from Paisley.