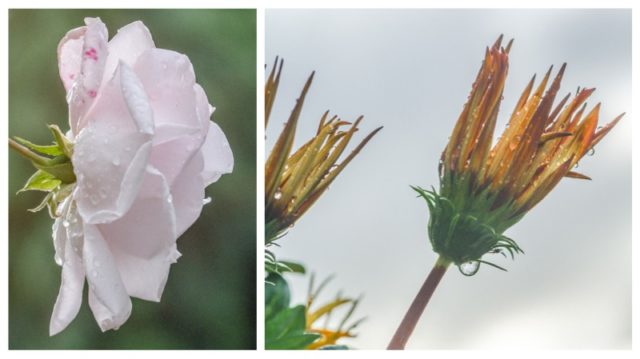 We had already been warned by the BBC that today we would have abnormally, unseasonably high winds. They arrived during the night and stayed most of the day. Apparently we are to have more of the same tomorrow. This was not going to be a cycling day. The high point for me today was going to the physio.
I arrived early and got the paperwork done while he was attending to another patient. Then it was time for my assessment. After he'd poked and prodded and moved my arms in all the different directions they could and couldn't go, he told me that I'd injured the muscles surrounding my shoulder joint and that it was not as serious as I'd thought. All it needed was a bit of gentle pushing in the right direction. He also suggested that he could use acupuncture to stimulate some regeneration in the muscle tissue. He certainly did a fair bit of manipulation and I could feel the effects of it. Then he took three needles and poked them in. I felt the muscle spasm after the first one, but nothing from the next two. Once he was satisfied with the position of the needles he left me to relax for about half an hour. I had had acupuncture before and knew that it worked. This time it took away a lot of the ache he had put into the muscles and I felt quite relaxed when he came back. After he removed the needles he did some more manipulation and then showed me a few exercises to do between now and my next appointment on Friday. Overall, I felt quite a bit of benefit from the work he had done and will have a go at trying the exercises before Friday.
Scamp was also feeling fitter from her shoulder injury (two old crocks!) and was keen to go to the Sunday Social in Glasgow. It had been a long time since we'd tried to dance on a Sunday and this was to be a test to see how much we could do. Some of the moves were more successful for me and some were more successful for Scamp. Between us we covered most of our repertoire of favourite and not so favourite moves. Enough to say that we could quite happily dance as well as most of them.
Driving home was a bit hairy at times with very strong winds and heavy rain.  As usual, the new section of the M80 did a less than exemplary job of draining away the surface water.  Why don't the road designers take these things into account when designing motorways in a country where heavy rain is a fact of life, not an occasional hazard.
Two quick shots today taken with the macro lens on the Nikon. I'd seen the water beads on the Gazania when we came home and of course, you can always rely on one of the pink roses to look good in the rain. Hoping for some dry weather tomorrow and a bit less wind. Hoping, too, to get to the gym to begin the process of getting in shape again with some treadmill, some bike work and a swim.  We're both banned from the weight machines for now. Holiday is over, there's work needing done.