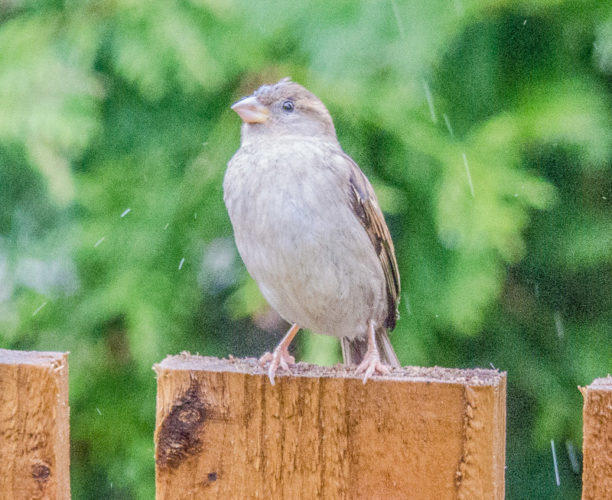 Another day of welcome rain … for the garden.
Today seemed to vanish in a flash.  After breakfast, I tidied up my sewing materials and got organised upstairs.  Scamp's ladies were coming in for a rehearsal in the afternoon and I could either go to the gym, go for a swim or start making up the boxer shorts kit Hazy had given me for my birthday.
Before that, lunch was  the order of the day and for that we were having omelettes filled with the Oyster Mushrooms JIC had given me for my birthday, so it was a sort of Birthday Celebration Day.  The omelettes were first and they were superb.  Oyster mushrooms have quite a nutty taste, but Scamp didn't seem to mind.  The compost is resting now for 10 days before I restart it to provide a second flush of edible fungi.
After lunch, it was time to follow the instructions, something I'm not usually prone to do, and get the pants sorted out.  Once I was started, it wasn't quite as bad as I had anticipated.  Half way through the stitching, I thought the finished article was going to be far too small, but it's not that far away from the right size.  This was the 'dummy run' and it looks fairly reasonable.  I may have to go up a size when I start the real thing.  Other than that, I'm quite happy with them.
Salsa tonight was confusing for me.  I just kept making mistakes.  I could blame it on my knee being painful, but it's really my brain that's under pressure, not my legs.  Maybe just too many things going on today.
Today's PoD was a poor wee hen sparrow sitting on the fence in a downpour.  She was probably knackered feeding chicks ( 'scuds' ) and was having a welcome rest despite the rain.
Tomorrow?  More rain.