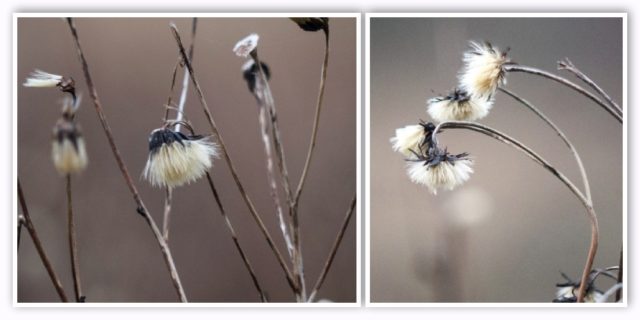 After an exhausting night's dancing, today was a day to recover … for a short while before more torture dancing tonight.
The day started fairly late for me. Nearly 10.30am before I surfaced properly. After that, the first item on the agenda was to get moving and wash the car. Poor Juke was looking a bit down in the mouth and needed a swift shampoo. After that, it was nearly lunchtime. Then a short respite before Gems arrived. I just had to get out, because today the wee souls were singing Christmas Carols, my least favourite musical interlude.
I took myself off to look for photos down the Luggie. I'd only walked a few yards along the river when I disturbed a deer on the far bank. Now it's stretching it to call the Luggie a river. It's really a burn, or if you're not Scottish, a stream, so the deer wasn't far away. Perfect shot for the Oly … except:
The white balance was still set for indoor lighting, so consequently everything in the finder was blue. Soon fixed that, but the deer was gone, but magically another, smaller one took its place.

Tried the shot with the white balance set to auto, but when I pressed the shutter nothing happened. More correctly, something happened. The self timer was still set to 12 seconds. You'd be surprised how far a deer can run in 12 seconds. No chance.
Moral of the story is make sure your camera is on the correct settings for the conditions. Preferably before you lose the shot. I was just walking away from my lost deer when I turned and saw a third deer haring (or should that be deering) up the hill. One adult and two young deer and I missed every one of them. That left some weeds in the failing light, so that's the reason for the esoteric and ethereal PoD.
Salsa tonight was poorly attended as salseros nursed aching legs, aching feet and a multitude of bruises inflicted by over-excited and under-experienced beginners. Ok, some of older ones should have known better and didn't, but some of the beginners had been hitting the 'happy water' quite heavily before they arrived and were seriously out of control (and probably out of their box too). We went over four recent moves tonight, only one of which was entitled 'hasn't got a name yet'.
Off to Falkirk tomorrow to speak to the FA.