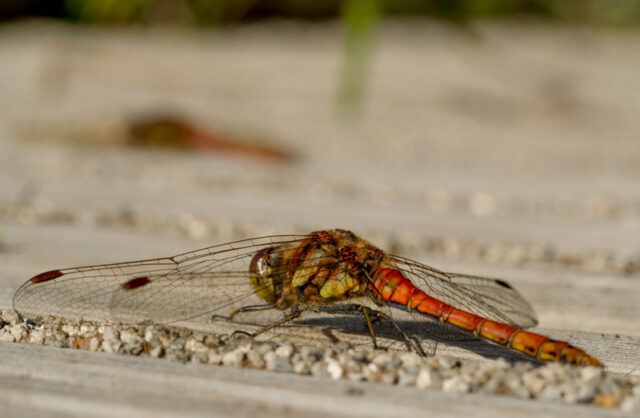 Strange days.
The day started with a webinar with the man from Falkirk. For once he didn't have a lot to say for himself and the topics discussed by the man from Puma were way above my head. All about inheritance tax and the avoidance thereof. I don't think that will bother us.
After lunch we said goodbye to an good friend, not a very old friend, we'd only known her for a few years, but she meant a lot to both of us and opened our eyes to a whole new world, literally. Who would have thought when we met her and Jaime that we'd be watching a live feed of her funeral in a nearly empty church in Trinidad from our own home, 4000 miles distant. Strange days.
After the service we went out for a walk round St Mo's. Twice round the pond in the sunshine. Took some photos of the lazy dragonflies checking each other out. PoD was two competing males.
Tomorrow is an early rise for a drive to St Andrews to see Annette's caravan.