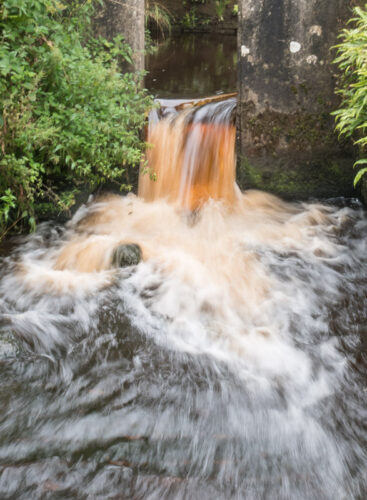 Boxes ticked.
Last night after I posted the blog I'd one thing still to do. I needed to print off and sign a document to send to the garage to register my new car. The printer refused to connect. Aha, the printer, being a WiFi printer needs to be connected to the new modem. Easy, or so I thought. An hour later, much later than I intended, I climbed the stairs to my bed with the document unprinted and unsigned and a printer still refusing to connect to the modem. In that hour I'd deleted the printer driver, downloaded a fresh shiny new one from the Epson site and run the program to install the printer. I'd done it three times and each time it failed to gain access to the modem at the same point in the installation sequence. I finally resorted to connecting using the WPS button on the modem. I'd used this before on the old modem with limited success, in other words, sometimes it worked and sometimes it didn't. Tonight it seemed to work until I tried to print, then was back to the start again. No Printer Found. Frustrated I climbed the wooden mountain. Tomorrow would be a better day, wouldn't it?
Woke at 7am with that sinking feeling that I'd have to go through that bloody setup again. Later when we were both up and the day had started, Scamp said "Let me try." I tried to explain that the connection had nothing to do with PCs or Macs, but had everything to do with that bloody new Virgin Media modem. I barely got started when I heard the printer give that 'beep' that heralds the output of a printed sheet. Yes, her HP, Windows 10 laptop printed no problem. I tried my iMac and it printed too, so did my old MacBook Pro. The connection had been made. What had happened during the night? I reckon the Good Fairy came in through the keyhole, waved her magic wand and said "You shall print again little Epson 2600." Well, that's as good an explanation as any I can provide. Box Ticked.
Printed the document, signed it, scanned it to a PDF and sent the resulting document off to the garage. Box Ticked.
Next task was to sort out the insurance for the new car. Tell me this. If I want to swap the insurance over from the Red Juke to the new car, why does it cost me more money? The insurance for the new car is considerably less than for the Juke. Shouldn't they be giving me money? Silly question. It's insurance. They take money, they don't ever give you money back! Never mind, Box Ticked.
Three boxes ticked in 30 minutes. Time for a coffee.
We were off to Larky today. Scamp was going to get her eyes tested for new contact lenses and I was going to take some photos. It was bucketing down. Never mind, I've taken lots of photos in the rain and of the rain itself sometimes. Today would be fine. I dropped Scamp off and drove down to Millheugh which used to be a salmon fishing river on the banks of the Avon Water. My, my those old salmon fishers would have a hard time recognising Millheugh now, especially the river with its clumsy salmon ladder that had to be rebuilt because the old one got swept away. Today the Avon was high. I've seen it higher, but not for a long time. I spoke to a trio of hardy fishers who were hoping to net a salmon in the heavy spate, but without much success it seemed. They were complaining about the salmon ladder too because it had changed the entire flow of water in the river, denying them the deep pools where the big fish used to lie and extending sandbanks where there were none before. I left them to it and took some photos, about 70 of them. The one I liked best was the run off from the lade (mill race) and that became PoD.
Picked up Scamp and found that she may need a hospital visit for a second opinion on her eyes. Nothing serious, just checking. I think she's been looking at things too much, especially gin bottles, two of which arrived today, much to our amazement after all the emails and Facebook posts. Their seals remain unbroken.
Another Line Of Duty tonight and we're back in the "I don't remember this one" territory. So many twists and turns.
Tomorrow we have business to attend to in the morning, but hopefully the afternoon will be dry and free for a wee run somewhere.