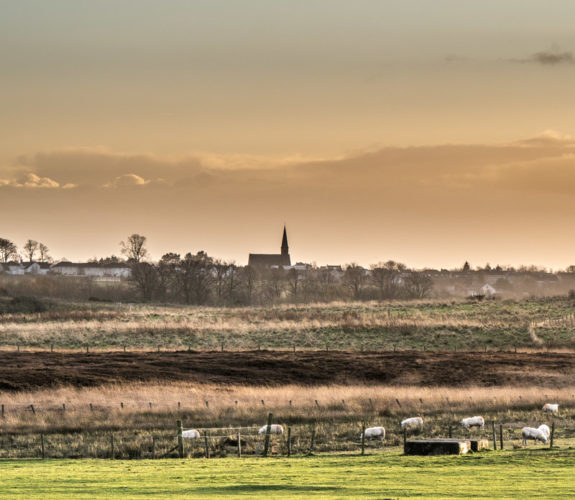 Up early this morning. Phone rang at 7.14am to announce the imminent arrival of our new two piece suite.
The driver said he'd be arriving in about 15 minutes and just before 7.30am the gigantic lorry made its slow approach up the hill. Less than 30 minutes later, the two seater and three seater settees were in place and the van was gone to its next destination. I thought we had had an early rise until the bloke in charge told me his day starts at 5.30am. Those are just numbers and letters. That time doesn't really exist. The new suite is quite different from the old one. Bigger than we had imagined it and quite solid feeling. Not uncomfortably so, but firm, yes, that's the best way to describe it, firm.
Now that we were up, it seemed a good idea to get on with the day and get stuff done. Scamp had a skirt to take back to M&S and I had a head full of hair that needed controlling The hair, not the head, you understand. To solve both problems we drove in to Glasgow and went our separate ways, agreeing to meet up later in Cafe Nero. My haircut took longer than anticipated because the barber (the one from Larky) was telling me all sorts of tall tales of girlfriends, attempted murder and suicide pacts. Haircuts are such an education in this old-fashioned barbers shop. Sometimes it's politics, sometimes it's tall tales, some times it's just plain nonsense. It's always entertaining.
When I eventually took my leave with the shearing done, I hurried up Sausage Roll Street to meet Scamp who had texted me to say she was waiting in Nero. After downing my coffee we made our way back to the car and then stopped off at Office World, an awful name for what used to be that Aladdin's cave that used to be Staples. I was (still) looking for a printer. I didn't see any of the photo printers that wouldn't cost an arm and a leg for ink, but I did see an Epson that used bottles of ink. It looked like a good deal, but I wasn't sure how good the photo quality would be. If it didn't produce the quality I was looking for, it would certainly be much more economical than the HP that Scamp was using for her printing needs. We decided to look into it.
After lunch I had a look at the reviews and it seemed that it could indeed produce fairly decent quality photo printouts and the economy aspect was just as good as it seemed. We decided to go for it and found it was available in Argos. Quick trip to Bishopbriggs and brought the big box home in the Juke. I must say it's a great car for carrying big boxes because you just slide them onto the raised bed in the back, not into the hold, so to speak. Even easier to get them out again. I came back the scenic route and that's where today's PoD came from. Half an hour of setting up and we were good to go. Text prints well and so, to my surprise do photos. Success. Of course, more testing and tweaking is necessary before I'll be 100% sure (if I'm ever 100% sure!)
Out dancing tonight and the new(ish) move tonight was Hlar. I think it's short for Hilarious. It's the one where the leader balances on one foot while the follower drags him round in a circle. Don't attempt it on a carpet, or on solid floor with 'sticky' shoes.
Came home and tested the new settee. It's growing on me. Also, it smells New!
Tomorrow, taking stuff to the dump, that's all that's planned. Life will find a way to fill in the spaces.