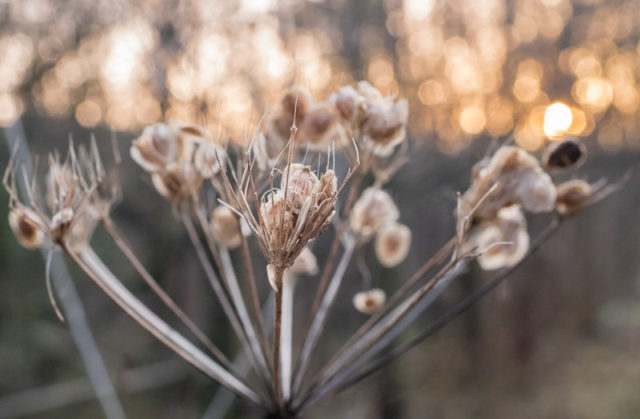 Sometimes I think I am solar powered.
Woke to sunshine this morning. Beautiful sunshine. Got up and dressed, no time to waste on a shower, I'd go dirty! Grabbed two cameras in the big black camera bag and waltzed off to St Mo's (actually I walked, no dancing was involved) while Scamp was defrosting her car. Nearly fell on my backside when I stepped on a thin slice of ice I hadn't noticed, but regained my balance and nobody was there to laugh at me.
No time for camera testing today. I'd (partly) mastered the buttons and dials on the LBJ and today was too good to waste on test shots. Got a few shots of interesting fungi in the woods and some backlit leaves, but nothing too special. Nothing that was a contender for PoD. It's remarkable how quiet the shutter is. Much quieter than any of the Olys. Yes, of course I was still testing and comparing. It's the way I am!
By the time I got back, Scamp had returned from her shopping trip and she'd put the coffee maker on. Thank you Scamp. She'd been busy because she'd made a pot of soup too and it smelled lovely. She'd also done the hoovering which has been my Monday job for the past few weeks. She just can't sit still some days.
After lunch and after Gems had gathered I had my Monday talk about all things Art with Margie, I put my boots on again and drove down to Auchinstarry to walk along the canal, across at the plantation then back along the railway. Got a few more shots with both cameras, two of which I knew would be on Flickr and one of which I was sure was destined to be PoD. Saw a poor luckless quad bike rider getting his/her front wheels stuck in a bog, right up to the axles. Don't know how they were going to get out of that one, but I wasn't going to help pull it out.
On the way back I paused to just take in the colours and shapes around me. You don't realise just how beautiful the countryside is until you've had a week of rain and leaden skies. Sometimes I think I'm solar powered. I need sunlight to recharge my batteries. Without that dose of vitamin D I just get deeper and deeper down and it's the sun on my face that lifts me, well that and Scamp's smile. It can lift me any time. "One smile relieves a heart that grieves" Robert Graves.
Back home it was good news. Jamie Gal was in the driving seat tonight. We went in to see if the beginners class needed any helpers, but two weeks of Shannon had taken its toll and it was a vastly reduced class in the hall. An even class of leaders and followers, so we weren't needed after all. Our own class was well attended, but the skills of the class were a fair bit below what an Advanced class should be able to demonstrate. Jamie took quite a lot of criticism for his absences and I did feel sorry for him with nobody to stand with him against the class. However it had to be said and now he knows the feelings of the class.
Came home feeling a bit deflated with the loss of two dance classes and nothing to fill the vacuum until the new year. Hopefully a new year will bring new opportunities or am I starting to sound like an astrology page from the Daily Record?
PoD today went to a dried stem of cow parsley with an out of focus background. I liked it. There's more on Flickr.
Tomorrow we're expecting rain and Windy Willy. That won't be fun!