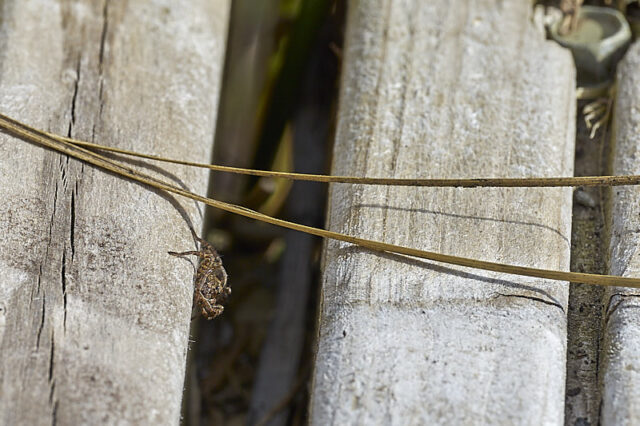 Scamp went out for a walk with Veronica and it should have been a golden opportunity for an hour's painting, but other stuff came first.
I wanted to have a deeper dig into some of the secrets of these two new software packages. Today it was Capture One's turn. It's very powerful and with great power comes great confusion. There seems to be ten different ways to do the simplest thing. Unfortunately, all the ten different ways produce slightly different results and none of them exactly what I'd intended. I've been using Lightroom since version 1 back in 2007. Over the intervening years I'd worked through five other versions and built up a library of tweaks and plug-ins. Capture One is like starting again. Nothing seems familiar. Maybe it's too big a step.
The other thing I'd to do was to remove our coloured lights from the rowan tree in the garden. They hadn't worked properly since the snow earlier in the year and although I've replaced the NiMh battery, there hasn't been a light from it in about a month. It was time to call it quits and take it to the skip. Actually it didn't take long to take it down and remove all the staples that were holding the wiring. By that time Scamp had returned .
After lunch we walked down to the shops to get a flower pot for an Astilbe plant Scamp was donating to Isobel. I'd intended walking part of the way back and then going for a jaunt in St Mo's, because it was a lovely day with quite a few spells of decent sunshine, but I'd left my phone at home. Isn't it strange how controlled we are by these slabs of glass and silicon? Well, for under 50s it's just part of life, but for those of us who grew up using call boxes to make phone calls. The mobile phone is a help and a hindrance. I walked back with Scamp to get the phone.
I was hoping against hope for just one damselfly in St Mo's. I'd seen a hoverfly last week, but today I had to make do with the skittish spiders, Wolf Spiders. They seem to live under the boardwalk, but on warm day, especially sunny days they come up to bask in the rays. I managed to catch one who was watching me as I was watching it. Later in the year they are easier to photograph with their bundle of eggs carried on their back. Apparently the warmth of the sun helps the eggs to hatch. Too early for that today, these ones were hunting, but dismissed me as too big and stringy to make a decent meal!
Back home it was time to put up the new lights under the careful instruction of Scamp. Then it was time for dinner which was potatoes, beans and either veggie sausages (Scamp) or beef burger (me).
Watched the final of Landscape Artist of the Year (Canada) and sure enough, the worst painting of the lot won the prize. If you'd given one of those wolf spiders a brush and some paint it could have made a better job of it.
There was great news announced today. From Friday we will be able to travel the length and breadth of Scotland. The Scottish world is once again our oyster!! Non-essential shops are still shut. Restaurants are not allowed to open. Pubs too are still closed, but at least we can travel to discover if the sea is still there. We will have to take a flask of coffee and pieces. We've effectively been locked down for the last five months. What will the world look like? Will we still remember it?
Tomorrow we may go for a walk.