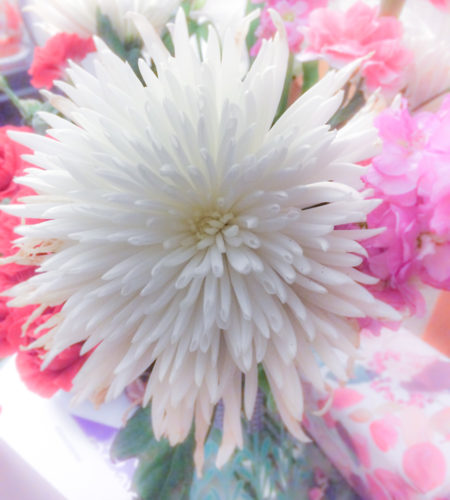 Today the sun shone from a big blue sky for the third day in a row, confirming that this is indeed summer.
Scamp had invited an old friend to the Monday Gems practise and I was nominated driver. It was a great run through to Denny. Not the most scenic area, but everywhere is scenic when the sun shines!  After I'd delivered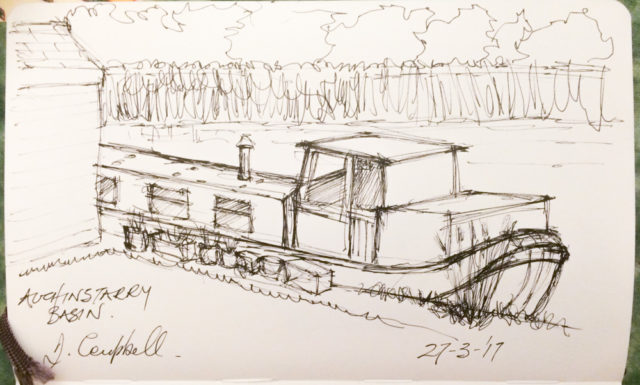 Netta, I went for a drive down to Auchinstarry, not for a walk this time, but for a chance to sketch because I only had an hour to spare. Not the best place for a subject. The buildings were new-builds designed to look old and not really managing it. The longboats don't interest me all that much, but are a lot better than the faux canal buildings. I finally settled on the boats after a half hearted attempt at the building. It'll do. It's late, but it's completed.
Got back in time to run Netta home. Then it time to make the dinner and drive to salsa. Salsa was a bit boring, going over some old moves, but I did get a chance to help out at the intermediate class before our own.
Weather to be cloudy tomorrow which won't bother us too much as the car is going in to have its front brakes and trackrod replaced.  More money, but at least it did get through its MOT a few weeks ago, so shouldn't complain.